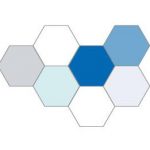 The North Central School of Anaesthesia offers many opportunities to undertake obstetric anaesthesia.
Our trainees at CT2/ST3 level are introduced to covering the labour ward.
General obstetric teaching and cover is available at both of the teaching hospitals within the school -the Royal Free and UCLH – and we also have busy units at the Whittington, Barnet,  Queen's Romford and King George's in Ilford. These hospitals have widely diverse populations, and you will encounter a range of clinical scenarios during your training with us.
For those with an active interest in developing their obstetric practice, we offer Fellowship posts at the following hospitals:
These may be purely clinical fellowships, or they can have an element of research attached depending on your individual preference. Some of these are for 6-months duration; those with research are usually for one year.
There is an active Group of Obstetric Anaesthetists in London that holds regular meetings. We also have close links with the Obstetric Anaesthetists Association.
Further information
Further information can be obtained from the Specialty Leads.