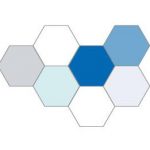 Site written, designed and developed by Dr Richard Marks
Built using

Hosting by
Privacy policy and cookies
Your privacy is very important. We encourage you to read this policy and to contact us with any specific questions or concerns about your privacy practices.
Who is the Data Controller?
The Data Controller is Dr Richard Marks
Information we collect
We collect information about you when you visit this website including traffic and location data, IP address, operating system and browser type, and the pages that you have visited. If you fill out a form on the site then we keep the data you entered in that form – this would normally include your name, contact details and the nature of your enquiry. We also keep any data you may send to us directly, for example by email or telephone.
How do we use personal information?
We use personal data to personalise your user experience on this website.
What legal basis do we have for processing your personal data?
Website-specific data is held on the basis of consent. By continuing to browse the website you are assumed to have given such consent,
When do we share personal data?
We understand that the personal data you have shared with us is confidential.
We will share your information with the police and with other statutory/regulatory bodies if we consider we are required to do so by law.
How and where do we secure personal data?
Electronic data you send is stored on password-protected computers with standard physical and electronic security measures in place. Our files are stored in a cloud storage area, encrypted and kept in secure storage servers. Storage servers are located in data centres across the United States and Europe.
How long do we keep your personal data for?
We keep your personal data for as short a period as possible. Data that we no longer need will be disposed of securely.
Your rights in relation to personal data
Under the GDPR, you have a right to access and control your personal data in respect of: access to personal information, correction and deletion,withdrawal of consent, data portability, restriction of processing and objection and lodging a complaint with the Information Commissioner's Office.
Your rights may be restricted if there is a possibility of exposing data about another person or party. If this is deemed by us to be appropriate then we will require the written consent of the third party/parties.
We will not delete data that in our opinion we are required to keep by law or to prevent/detect criminal activity.
If you wish to exercise your rights you should contact us stating the right or rights you wish to exercise and attaching satisfactory proof of identity. We undertake to respond to your requests with 28 working days.
Use of automated decision-making and profiling
We do not use profiling or other automated decision-making.
Use of cookies and other technologies
This website uses cookies to store and manage user preferences, enable content and analyse user and usage data. Your use of the website is taken to be an acceptance of this. If you wish to disable cookies you can do this using the controls in your browser.
Linking to other websites / third party content
This website links to external sites. We are not responsible for the content (or information contained within) any linked website.