Official News and School Announcements
News from the School Executive.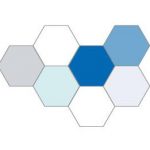 Dear All
Brilliant work to date – thank you all for stepping up to the plate so well. Please ensure that you self care and talk to your team / seniors / local wellbeing teams if you are getting overwhelmed.
Remember the three C's:
Control what you can
Cope with what you can't
Concentrate on what counts
HEE and ANRO have confirmed that ST3 recruitment for August will be done based on your self scoring – details to follow.
We currently do not have firm plans regarding ARCPs and August rotations but I will let you know as soon as we have news from HEE.
Keep well everyone
Kind regards
Catherine Shaw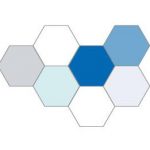 Work as a team. Stay healthy & look after each other. Value each others contributions. Remember that you are skilled & valued.
This is a great opportunity to learn and develop.
When off duty, be off duty.
Go for a walk, listen to your favourite music, read some fiction, watch a film.  Be with people you love. Exercise & Rest. Work- life balance is a necessity for health – mental and physical.
Avoid doom laden and panic ridden articles in print or on screen. Avoid worrying about things beyond your control. Conspiracy theories and worrisome echo chambers are not useful nor constructive. Ignore them.
This time will pass and normal life will return. Hopefully better than normal as we learn to value what is really important – each other.
Contact your local supervisors, college tutors, TPDs and trainee reps for support – we are here to advise and assist as required.
Dear All We expect that the plan will be not to rotate trainees in May April rotations for FY docs have been stopped but the decision for May is yet to be confirmed by HEE. ST3 recruitment is likely to be paper based – again await confirmation from ANRO Exams on hold Teaching … Read more COVID update from your TPD
Dear All This is from the RCoA: We have published guidance for trainees regarding the implications for their training of COVID-19, which can be accessed on a new website hosted by the RCoA, Association of Anaesthetists, FICM and ICS.  The guidance can be found here under the News section: https://icmanaesthesiacovid-19.org/   We would also like … Read more COVID-19 – news from the RCoA
We await GMC ratification for the proposed 2020 RCoA curriculum for CCT in Anaesthesia – the current expectation is that: Training will be in three stages: Stage 1 will be three years (four if ACCS) Stage 2 will be two years, as will Stage three The changes will start in August 2021 and all trainees … Read more New Curriculum and Training Programme
Older News....
January 2019
Watch out for phishing e-mails
October 2018
Welcome to the New School Website