Official News and School Announcements
News from the School Executive.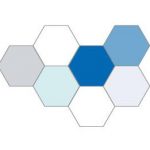 We have published an update on the progress of the new curriculum on the College website, including some frequently asked questions.  We have included as much information as it's currently possible to share regarding the transition to the new programme.  We hope it is useful.  If you could please share this information with your trainees we would be very grateful (a notification will also be published on the LLp).
https://www.rcoa.ac.uk/training-careers/training-anaesthesia/anaesthetic-cct-curriculum-2020
Kind regards,
Neil Wiseman
Training Manager RCoA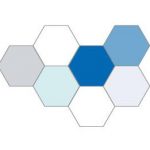 We await GMC ratification for the proposed 2020 RCoA curriculum for CCT in Anaesthesia – the current expectation is that:
Training will be in three stages:
Stage 1 will be three years (four if ACCS)
Stage 2 will be two years, as will Stage three
The changes will start in August 2021 and all trainees should have moved to the new curriculum by August 2023
We anticipate no national ST3 recruitment for August 2021 start, the anticipation is for our current CT1 cohort to transfer to CT3 posts in August 2021.
The following year will be national recruitment for stage 2 posts to start in August 2022
We are making plans to accommodate those trainees who will need an additional year to qualify for the August 2022 stage 2 recruitment due to time out etc but detailed plans not yet cemented until we have confirmed timeline of changes from RCoA.
I am sure that being caught up in this transition period will feel very stressful and frustrating but please rest assured that no trainee will be disadvantaged by the changes and we expect to continue to deliver excellent training opportunities with Central London School of Anaesthesia.
Catherine Shaw
Regional Advisor
Dear All just to clarify  about ARCP invites for January 15th & 16th As per Gold Guide rules – all ARCP outcomes must be decided in absentia, ie with the trainee not in the room. We believe, very strongly, that trainees should be seen face to face each year for "soft intel" and as part … Read more January ARCPs – update
Please note, all those expecting a January ARCP, the dates are 15th and 16th January 2020 you will receive an email invite within the next couple of weeks For ARCP you need (1)ESSR / IPR from each placement since your last ARCP and a summary ESSR from your current placement at time of ARCPIn this … Read more January ARCPs 2020 – dates set as 15th and 16th
We have just heard from a trainee that he has had an e-mail purporting to be from the Royal Free ICU trainee rota – this is a scam. Please exercise caution when entering you e-mail details into any websites and ensure they are genuine before doing so. if in any doubt, contact the departments … Read more Watch out for phishing e-mails
Older News....
October 2018
Welcome to the New School Website