Official News and School Announcements
News from the School Executive.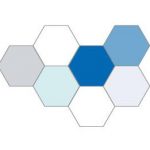 The RCoA have now published the 'gap analyses' of the differences in requirements between core training in the 2010 curriculum and Stage 1 in the 2021 curriculum, as well as between intermediate and Stage 2.
They can be found here https://www.rcoa.ac.uk/curriculum-gap-analyses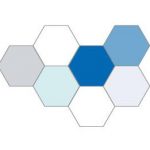 TestReach Tutorials are now available for candidates
Generic tutorials of the TestReach system are now available on the RCoA website for candidates who wish to view the system prior to receiving a personal log in three weeks before the test date.  There are tutorials for standard delivery, dyslexia and candidates with sight issues.
The tutorials are in TestReach's Flexible canvas, which will be used for the live test. In this canvas, candidates can adjust the panel size and highlight and annotate text.
Calculators are not permitted in the examinations, therefore the calculator option shown in these tutorials will not be available in the live version of the test.
With kind regards
The RCoA Exams Team
Recruitment Update 27 July 2020- CT1 and ST3 February 2021 For information on the February 2021 recruitment rounds please read the applicant guidance's on the ANRO website under the 'Downloads' section.  https://anro.wm.hee.nhs.uk/Downloads For ST3 entry the guidance also includes information for applicants not receiving a CLTC/CLEC due to COVID-19- please read this carefully.  Please also … Read more Reccruitment update from the RCoA
Written and oral primary and final FRCA exams will all be "virtual" for the rest of this year. Please see RCoA website for details and applications. Written – will use test reach Oral – will be via zoom
There was a meeting of the School Executive this week – some of the issues that came out were:- 1/ ARCP's will go ahead in absentia from the week commencing 15th June. The school have said they will be lenient with completion of units of training. CUT forms can now be accepted without the requisite … Read more School Exec Meeting 13th May – information about the current situation
Older News....
January 2019
Watch out for phishing e-mails
October 2018
Welcome to the New School Website