Official News and School Announcements
News from the School Executive.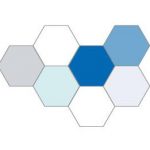 August 2021 will see the implementation of the updated curriculum for a CCT in Anaesthesia.
There is plenty of information on the RCoA Website Training pages – please take a look.
We are told that LLP will reflect these changes from the August click date. It is a GMC requirement that everyone will move to the new curriculum by August 2023 and there will be a logical, orderly transition for trainees as they naturally progress to the next stage / step of training (eg those starting ST3 in August 2021 should get step 1 equivalence completed by the end of their first year and start step 2 training in August 2022).
Exact details will be confirmed at / after summer ARCPs when we've all had time to re-group and reassess any gaps in training following the past year of disruption.
Trainees and trainers are encouraged to read any comms from the college regarding the changes. It will all feel like a new language for a while but together we will prevail.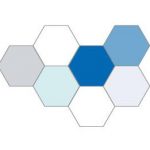 We are pleased to announce a major change in the spreadsheets that are used by the Training Programme Directors in the School. These changes will make it easier for the TPDs to manage the needs of individual trainees, especially those of you that are working flexibly.
If you are logged in to the website you should be able to see your individual rotations from the rotations page. If you cannot find yourself, or if no rotations are showing for you, then please let me know asap using the Contact me link on my website profile. Could you also let me know if any unexpected changes to your rotation, or your completion date, have appeared.
Constraints in the old version made it difficult to manage part-time and flexible trainees. The new design makes it easy to unpick the slightly clumsy pairing system that was previously in use. Those of you that train flexibly for just a section of your rotation may see this displayed as two separate but consecutive pathways.
Our School prides itself that we do not offer fixed training pathways, based on a slightly spurious ranking system, and instead we offer individually-tailored rotations that reflect individual needs and requirements. As we move into the new curriculum, with 2+5 changing to 3+4, we are likely to see a need for greater flexibility at Core/ACCS level because of the inevitable lifestyle and personal issues that arise over a longer time period. This new spreadsheet should make it easier to incorporate these changes.
The spreadsheet we use was originally designed in 2003, using Excel 2003 and VBA. It has lasted far longer than I anticipated and has been well overdue for a rewrite. For those of you that are interested then this video describes the software and how it is used.

Richard Marks
Royal Free Hospital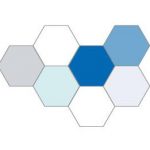 On Sunday 14th October the School launched its new website. This is the third version of the site – the first was written in 2004. A survey of users carried out in 2016 told us what people needed from the website and those views have been carefully taken into account. Some key features and improvements … Read more