Official News and School Announcements
News from the School Executive.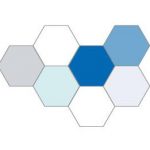 RCoA and the World Anaesthesia Society will be running its annual Global Anaesthesia event virtually on Tuesday 16th March. 
 The event will explore themes around Health Equity and we have a fantastic line up of speakers from across the world, including: 
Professor Adrian Gelb, President of the WFSA
Dr Carolina Haylock-Loor, Honduras
Dr Doreen Mashava, Registrar, CANECSA
Dr Rodney Mitchell, ANZCA
Dr Michelle White, UK
Dr Darmuid O'Donovan, Northern Ireland
Dr Wangui Thang'a, Kenya 
We are currently offering a 25% discount for delegates booking onto the event.  In addition, we are inviting delegates from Low and Middle Income Countries to attend the event free of charge.  These individuals can get the booking code by emailing global@rcoa.ac.uk and confirming their full name and country of residence.
 The programme and booking information can be found at:  https://www.rcoa.ac.uk/events/global-anaesthesia-towards-health-equity-0#l-event__tabs-tab-0
We have just heard from a trainee that he has had an e-mail purporting to be from the Royal Free ICU trainee rota – this is a scam.
Please exercise caution when entering you e-mail details into any websites and ensure they are genuine before doing so. if in any doubt, contact the departments directly.  See below:
I wanted to share with you an email that I received pretending to be about the 'Royal Free Hospital ICU Trainee Rota'.

When you click on 'display message', it takes you to a fake google sign-in page. On my phone you don't see the actual site you are on because it's done via the mail app and it looks very real. I very nearly typed in my password. Instead I typed in a fake one and it took me to a fake BBC news site with lots of articles on buying Bitcoin. Whoever it is very nearly got my email password.

I don't know if it was just me targeted, or if they are targeting the whole school. Either way, they obviously did their research into how to gain attention with the email subject line.
The TPDs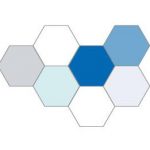 On Sunday 14th October the School launched its new website. This is the third version of the site – the first was written in 2004. A survey of users carried out in 2016 told us what people needed from the website and those views have been carefully taken into account. Some key features and improvements … Read more