Anaesthetics are scary.  For many patients they are the scariest part of an operation.
As a CT1 in anaesthesia you will be trained to manage these fears. Anaesthetists accept the overall responsibility for their patients wellbeing before, during and after an operation.  They are the lynchpin that holds everything together, and the people that other doctors call in a crisis. And away from the operating theatre, anaesthetists are involved in a broad range of activities, from childbirth to dentistry.
If you are considering a career in anaesthetics then there are plenty of sources of information. The Royal College of Anaesthetists holds a "Careers in Anaesthesia' day which provides an insight into life as a trainee and consultant anaesthetist. The Royal Society of Medicine has issued a booklet aimed at medical students and Foundation Year doctors interested in the specialty.
The most attractive things about the specialty are:-
It is rewarding and fulfilling speciality.
It can be stressful but generally its is great fun.
We work in teams, and there is a strong sense of cameraderie
It requires the application of physiology, pharmacology and common sense.
It is very practical and pragmatic.
Interesting and intellectually satisfying.
We support our patients through a very stressful (emotionally and physically) journey.
Anaesthetists make a huge impact on their experience & outcomes etc etc
The best way to find out about the specialty is to talk to the anaesthetists in your own hospital.
Here's a few straight pointers from the inside.
Firstly, I love my job, and anaesthesia is undoubtedly the specialty of champions. And most other anaesthetists love their jobs. More about this later.
Secondly, anaesthetics isn't for everyone. Some people go in to it and after a few months they find that they don't like it. But don't worry, the skills that you pick up in your first year are invaluable and highly transferable to most other branches of medicine.
Thirdly, there are two routes into anaesthetics (straight anaesthetics or ACCS) and although I thought ACCS was definitely the best route for me then it's a very personal thing.
All medical jobs are a balance between the bits you like and the bits you don't. Anaesthetics has much more good than bad. I get to spend more time with patients and in theatres than time in front of a computer, I don't have to deal with waiting lists and I don't have to wear a tie.
Training in anaesthesia is excellent. As a new SHO you will be shown what to do by experienced practitioners (mostly not on-call) until you get the hang of it. This is in complete contrast to most other medical jobs where the message "here's the bleep: don't hesitate to cope" is the rule. You will be on lists with a consultant, who will be with you one-to-one all day and won't leave you on your own until you feel absolutely ready. As you progress through training you will get to work alone more and more, but there will always be someone available to offer help if you need it.
Anaesthetists are at the sharp end of medicine and get familiar with the most life-saving and potent drugs and techniques. Opiates, muscle relaxants and inotropes are all bread-and-butter. Airway skills, fluid balance, cannulating great vessels and resuscitating the critically ill are all part of a day's work. So are lumbar punctures, obstetric epidurals and other nerve blocks.
Quality of life in anaesthetics is good. You almost always get good coffee and lunch breaks. You get to meet, eat and drink with your colleagues. Your senior colleagues expect to be called by their first name. Anaesthetists have a reputation for having the best parties and social life; that reputation is true. Anaesthetists are (by and large) nice people who enjoy their jobs, work hard, treat their juniors well and hardly ever shout or throw things.
There are plenty of subspecialties within anaesthetics, and although you won't know which ones you'll be attracted to then it doesn't hurt to know about them. Most anaesthetists work in theatre doing a variety of surgical specialties including eyes, cardiac or neuro or ENT and the airway. Some anaesthetists focus on paediatrics. Others work on the labour ward and intensive care unit, or in preassessment clinics. Chronic (and acute) pain are other big subspecialties.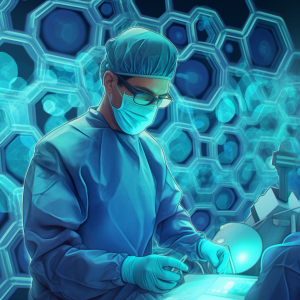 If you want to know how you'll look in twenty years, check out the consultants. A lot of consultants are burned out, bitter and cynical, or have that haunted, hang-dog look from too many post-take ward-rounds. Anaesthetists are much more laid back: they enjoy their job, and their life.
Job opportunities and career progression in anaesthetics is good. Plastic surgery might be a great way to make money, but jobs are few and far between. In anaesthetics, there will be jobs a-plenty in your local environment: handy if spouse and kids are rooted in.
Finally, anaesthetics is fun. It really offers a chance to make people better. You save lives (I saved a five year old boy from literally choking to death on his dinner last week), and when you don't, you improve quality of life. I've had a woman ask if she could call her newborn son after me (after a painless labour and delivery): now tell me she would do that if I took out her appendix! (And she really did!)
If you're serious about anaesthetics the best way to start is to ask the consultants at your local hospital for their advice. Or the anaesthetic registrars. You'll find straight away that they ooze with enthusiasm and encouragement. What are you waiting for?