Locums and Fellowships
Message board for locums and fellowships available in the School. This list is provided as a service to School members, but neither the website managers nor the School Administrators have endorsed these jobs. Potential applicants must make their own enquiries about educational and contractual matters and satisfy themselves that they are suitable.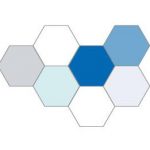 Our PACU Fellow posts have just been advertised again! Closing date July 23rd. Advert below.
CT3 top up competencies offered.
6 month jobs with option to extend to a year.
For further information please contact Dr Craig Lyness, Clinical Service Lead for Anaesthesia, Theatres & Perioperative Medicine (craig.lyness@nhs.net)
http://jobs.royalfree.nhs.uk/job/UK/London/London/Royal_Free_London_NHS_Foundation_Trust/Anaesthetics/Anaesthetics-v3306140?_ts=1181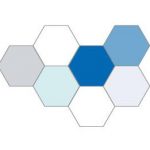 Exciting new opportunity for those interested in Transfer and ICM!
Can be taken as an OOP (with appropriate notice to TPDs)
6 month post
For further information contact Dr Jenny Price – details in the job advert
https://www.jobs.nhs.uk/xi/vacancy/916565349
The Critical Care Transfer Service of the North Central London Critical Care Network is based at UCLH. We transfer any critically ill patients within the sector and out of sector. The service is staffed by anaesthetic/ ICU registrars with an interest in transfer, transfer trained ICU nurses and LAS paramedics/technicians. Transfer co-ordination is done by … Read more
https://careers.countiesmanukau.health.nz/working-here/job/view/CMH20202461 Fellows – Anaesthesia and Pain Medicine, CM Health Middlemore Hospital is a busy 1000 bed facility, servicing a population of 750,000 comprising some of New Zealand's most diverse communities. As a tertiary referral centre for major burns, orthopaedics, plastics (including hands), maxillofacial and general surgery, we are one of the busiest surgical centres in … Read more