Locums and Fellowships
Message board for locums and fellowships available in the School. This list is provided as a service to School members, but neither the website managers nor the School Administrators have endorsed these jobs. Potential applicants must make their own enquiries about educational and contractual matters and satisfy themselves that they are suitable.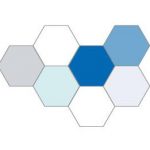 An opportunity to use your Anaesthetic, Perioperative and Critical Care skills in a different way:  Join a Central London healthcare team, shadow activities and develop your own project ideas. Grow your managerial and leadership skills to open doors to a new career?  Study (fully funded) an MBA at the Cass Business School
Informal enquiries: Prof David Walker, UCLH  (d.walker@ucl.ac.uk)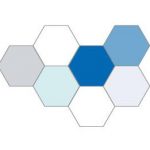 A great opportunity for an Anaesthetist wishing to develop a career in preoperative medicine, medical education or allied subjects.
Do you want to explore teaching, writing, research or learning in a supportive environment whist keeping your clinical skills up? We're looking for one or more enthusiastic, curious and keen people to join our team.
What does the job involve?
Clinical shifts on our 9 bedded critical care unit at the Princess Grace Hospital
Working in a very supportive team
UCL honorary fellow- in a range of project options
Time to design and develop ground breaking education and /or undertake a higher degree from a world class university
Acquiring a variety of 'back page' skills
The start date is flexible. The appointment will initially be for one year but can be extended. We would actively support you extending your fellowship to two or three years with the aim of attaining MD (Res) or PhD should you wish.
We need candidates to have:
GMC registration and license to practice
Advanced Life Support provider
FRCA or equivalent
To apply please do contact robcmstephens[at]googlemail.com to talk about the details and projects fellows have done. I can pass on details of the current fellows – they can talk about their experience! You might want to contact the programme lead Prof David Walker, david.walker[at]ucl.ac.uk.
The Critical Care Transfer Service of the North Central London Critical Care Network is based at UCLH. We transfer any critically ill patients within the sector and out of sector. If there are no external transfers we support the ICU with their transports to CT, MRI etc. The service is staffed by registrars with transfer … Read more
https://careers.countiesmanukau.health.nz/working-here/job/view/CMH20202461 Fellows – Anaesthesia and Pain Medicine, CM Health Middlemore Hospital is a busy 1000 bed facility, servicing a population of 750,000 comprising some of New Zealand's most diverse communities. As a tertiary referral centre for major burns, orthopaedics, plastics (including hands), maxillofacial and general surgery, we are one of the busiest surgical centres in … Read more