Locums and Fellowships
Message board for locums and fellowships available in the School. This list is provided as a service to School members, but neither the website managers nor the School Administrators have endorsed these jobs. Potential applicants must make their own enquiries about educational and contractual matters and satisfy themselves that they are suitable.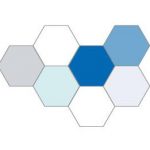 Interested in a fantastic fellowship year developing some education whilst learning skills yourself? We're open to applications for our in-post year long fellowship that runs from August 2020, based at UCLH and UCL Bloomsbury campus.
The projects themselves varies, but have included making our award winning Massive Open On-Line Course MOOC and developing a platform for nurse led- education in resource poor-countries.  We can help with funds and time for you to study for your own PGCert in Education or Perioperative Medicine.
Do get in touch with our current fellow Anthony O'Dwyer (anthony.o'dwyer[at]nhs.net) or Rob Stephens for more information!
About us
We're a group of Anaesthetists / Periop doctors who want to integrate research outcomes with a clinically relevant approach to learning.  We want to inspire undergraduates and postgraduates to improve surgical patient outcomes and experiences across the globe. Our innovative and accessible online education platforms (here's an example) offer students a high quality, flexible learning experience, that can be used on most devices supported by an internationally renowned teaching faculty.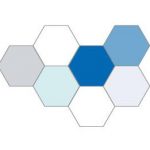 Applications are invited for the post of Clinical Fellow in anaesthesia at Royal National Orthopaedic Hospital, Stanmore for the period of 6 months (with the possibility to extend) to commence as soon as possible.
The RNOH is a tertiary referral centre undertaking complex orthopaedic surgery. It is the largest centre for spinal surgery in the UK; is also one of the few centres in the world for peripheral nerve injury repair and has a spinal rehabilitation unit for spinal injury patients. There is a stimulating and challenging case mix including adults and children.
The post can be tailored to the educational needs of the post holder. You can expect to gain experience in all aspects of major orthopaedic surgery. Clinical experience includes exposure to high- risk assessment clinics and preoptimization, preoperative MDTs, anaesthesia for complex surgery including major blood loss, anaesthesia for chronic spinal injury patients, TIVA, postoperative pain management and stabilisation on HDU. You will be assigned an educational supervisor.
Training can be focused on any one area or a combination of orthopaedic anaesthesia, perioperative medicine, pain management and paediatric orthopaedic anaesthesia. There is plenty of opportunity for research and quality improvement with the department engaged in ACSA process; a quality driven acute pain team; GIRFT initiatives and PQUIP collaborative.
You will join a team of 26 anaesthetic consultants and 8 anaesthetic trainees and are supported by a fantastic anaesthetic department secretary and great team of nurses, ODPs and HCAs.
You will also participate in 1:8 on call rota for Intensive Care with internal cover.
This post is suitable for UK trainees who are ST4 and above. We also welcome applications from suitably qualified anaesthetists from other countries who have completed at least 5 years of anaesthesia training and are eligible for registration with GMC.
For further details / informal visits contact:
Dr Mogera Chandra – Clinical Director via the Anaesthetic Co-ordinator OR
Dr Jyothi Sambhani – College Tutor VIA
Kirti Popat on 020 8909 5560 / kirti.popat@rnoh.nhs.uk
More information at https://www.jobs.nhs.uk/xi/vacancy/?vac_ref=915876080
We have just advertised our fellowship in Ophthalmic Anaesthesia at Moorfields. This is a great opportunity to become familiar with all aspects of Ophthalmic Anaesthesia including eye blocks, TIVA, sedation and paediatrics. Time is given for research/quality improvement. The post is usually for 6 months, but can be for 3 or 12 months by … Read more Fellow in Clinical Anaesthesia Moorfields Eye Hospital