Locums and Fellowships
Message board for locums and fellowships available in the School. This list is provided as a service to School members, but neither the website managers nor the School Administrators have endorsed these jobs. Potential applicants must make their own enquiries about educational and contractual matters and satisfy themselves that they are suitable.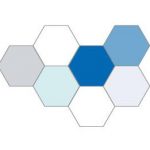 Fellow in Clinical Anaesthesia Moorfields Eye Hospital.
We have just advertised our fellowship in Ophthalmic Anaesthesia at Moorfields.
This is a great opportunity to become familiar with all aspects of Ophthalmic Anaesthesia including eye blocks, TIVA, sedation and paediatrics.
Time is given for research/quality improvement.
The post is usually for 6 months, but can be for 3 up to 12 months by agreement.
Start date negotiable.
The job is advertised on NHS jobs.
 Ref: 273-DC-4978
​If interested please contact Dr Helen Ahmad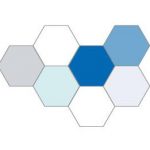 The UCL(H) Clinical Fellowship in Perioperative Medicine
This popular programme recruits 15 fellows (divided between Aug. & Feb.)  to a 1-year fellowship, designed to train the future leaders in Perioperative Care.  The programme is designed to link with the UCL MSc, which fellows are fully funded to undertake in conjunction with clinical training.  Fellows will run 2 busy post-anaesthetic care units, working under the direction of a Perioperative Medicine Consultant and with a multi-disciplinary team caring for patients contemplating, undergoing and recovering from surgery.
Successful applicants will become involved early in the patient journey, engaging with an active bench to bedside Prehabilitation programme, Surgery School, shared-decision making clinics, CPET & echocardiography training and much more.  Fellows will join a Geriatrician to assess emergency surgical admissions at the 'front door' and follow them post-operatively until hospital discharge. Learn and practice QI methods, prepare your MSc dissertation while walking the patient journey and take advantage of generous amounts of personal professional development time to grow a rich portfolio of clinical and academic experiences.
All fellows will benefit from an active weekly education programme led by POM consultants and other guest speakers.
Applications are now open for both Aug 22 and Feb 23 jobs.  Contact Professor David walker for further information: d.walker@ucl.ac.uk
These locum consultant posts have arisen due to both expansion of clinical services and new developments in perioperative medicine, at our Hampstead site. The positions would suit anaesthetists seeking to have a consultant career in a major London teaching hospital with considerable expertise in complex major surgery. The department is proud of its reputation for … Read more
The Critical Care Transfer Service of the North Central London Critical Care Network is based at UCLH. We transfer any critically ill patients within the sector and out of sector. The service is staffed by anaesthetic/ ICU registrars with an interest in transfer, transfer trained ICU nurses and LAS paramedics/technicians. Transfer co-ordination is done by … Read more
https://careers.countiesmanukau.health.nz/working-here/job/view/CMH20202461 Fellows – Anaesthesia and Pain Medicine, CM Health Middlemore Hospital is a busy 1000 bed facility, servicing a population of 750,000 comprising some of New Zealand's most diverse communities. As a tertiary referral centre for major burns, orthopaedics, plastics (including hands), maxillofacial and general surgery, we are one of the busiest surgical centres in … Read more