Locums and Fellowships
Message board for locums and fellowships available in the School. This list is provided as a service to School members, but neither the website managers nor the School Administrators have endorsed these jobs. Potential applicants must make their own enquiries about educational and contractual matters and satisfy themselves that they are suitable.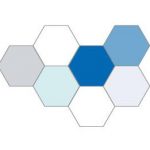 Exciting opportunity for a post FRCA trainee: a year long fellowship at UCLH from August 2021.
Combines clinical work within all the specialities that UCH offers, as well as a fantastic opportunity to spend 1-2 days per week researching in digital transformation, quality improvement and perioperative medicine.
Applications now open: https://www.jobs.nhs.uk/xi/vacancy/916451245
For more information please contact Dr Mel Tan: melanietan@nhs.net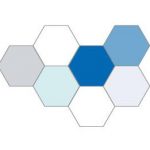 Exciting opportunity to combine a year of clinical work on ITU with digital health and data science research.
Two posts available commencing August 2021.
For more information please contact Steve Harris: s.harris8@nhs.net
Applications now open on NHS jobs: https://www.jobs.nhs.uk/xi/vacancy/916435270
The Centre for Perioperative Care (CPOC) is a cross-organisational, multidisciplinary collaborative between patients and the public, Royal Colleges and similar organisations. CPOC was established in 2019 to facilitate and promote the delivery of high-quality perioperative care; the integrated multidisciplinary management of patients from the moment surgery is contemplated through to full recovery. As such, CPOC … Read more
Applications are invited for two Clinical Fellows at the Whittington Hospital NHS Trust, to start as soon as possible. These posts would suit candidates with some previous ICU and Acute Specialty experience. Anaesthetics experience is not essential but is desirable. The posts are 0.4WTE research or simulation, 0.6WTE clinical fellow on ITU Research Opportunities There … Read more
https://careers.countiesmanukau.health.nz/working-here/job/view/CMH20202461 Fellows – Anaesthesia and Pain Medicine, CM Health Middlemore Hospital is a busy 1000 bed facility, servicing a population of 750,000 comprising some of New Zealand's most diverse communities. As a tertiary referral centre for major burns, orthopaedics, plastics (including hands), maxillofacial and general surgery, we are one of the busiest surgical centres in … Read more