Locums and Fellowships
Message board for locums and fellowships available in the School. This list is provided as a service to School members, but neither the website managers nor the School Administrators have endorsed these jobs. Potential applicants must make their own enquiries about educational and contractual matters and satisfy themselves that they are suitable.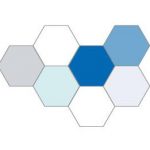 Perioperative Medicine is not all about clinical practice!

Two-Year Funded MBA

Trust Perioperative Clinical Workforce Transformation Fellow

Division of Surgery UCL & Department of Anaesthetics UCLH

An opportunity for a senior trainee/post-CCT anaesthetist to become part of a joint University – Healthcare trust initiative
LONDON'S GLOBAL UNIVERSITY
Reports to:
Professor David Walker: Centre for Perioperative Medicine
Context
The UCL Division of Surgery and Interventional Science is a collaborative and cross-disciplinary environment where clinicians, engineers, allied health professionals and researchers are constantly striving for innovative approaches in healthcare. This includes developing highly effective solutions which go beyond professional boundaries and conventional wisdom.
As a world leader in perioperative medical education and training we are able to understand with first-hand experience, the direction our specialty must  move in as the needs of our patients change.  Our growing portfolio of education and training are some of the most innovative programmes available to clinicians and healthcare professionals across the world and now we want to put them to even greater use.
The Health Academy is an exciting new partnership between University College London Hospitals and UCL.  The project  seeks to transform healthcare professional working practice, training new skills for a workforce, intent on breaking down traditional boundaries.  Our new well trained and working differently throughout the patients's perioperative journey.
Further information on the Division can be found at https://www.ucl.ac.uk/surgery/
Main purpose of the job
The purpose of this fellowship is to gain management, leadership and business experience, working directly with a senior university and hospital trust leadership group across both academic and healthcare intitutions to develop a robust programme of workforce transformation.  The post holder must be a senior trainee/post CCT in anaesthesia with both the academic and managerial skills in preparation for a career in medical management. The postholder will be fully funded to undertake a part-time MBA and receive a full salary dervived from working as part of a small ICU team at HCA international.  Two post are available and begin on the 3rd Aug. 2022 and the 1st Feb. 2023.
Duties and responsibilities:
Work with project leaders and hospital Head of Workforce to understand and model deficiencies in our staffing throughout the perioperative journey.
Work with senior divisional managers to develop, and produce strong financial models which underpin project forecasting and successful implementation.
Work with clinical leaders to develop transformative care pathways and distributed leadership.
Support the developments of the education team in designing, delivering and assessing the impact of innovative training methods.
Work directly with trust communication & marketing team to develop a comprehensive marketing strategy.
Attend and contribute to relevant board meetings
Contribute to establish relevant project themes as they develop.
Use proven management techniques in a 'research-informed' approach to implement and assess the impact of the Health Academy.
Person specification
| | |
| --- | --- |
| Criteria | Essential or Desirable |
| Qualifications, experience and knowledge | |
| Medical Degree | Essential |
| Fellowship of the Royal College of Anaesthetists | Desirable |
| Current registration with GMC, or eligibility to register | Essential |
| Relevant teaching qualification or Fellowship of the Higher Education Academy (FHEA) | Desirable |
| Member of Medical Defence organisation | Essential |
| Managerial experience | Desirable |
| Experience of teaching at undergraduate and postgraduate levels | Desirable |
| Experience in data collection, management, analysis and presentation | Desirable |
| Involvement in the clinical audit process and an understanding of the aims thereof | Desirable |
| Knowledge of the Clinical Governance framework of the NHS (including Research governance) and understanding of current changes in the organisation and management structures of the NHS. Ability to act within these parameters | Essential |
| Skills and abilities | |
| Ability to provide clinical supervision | Essential |
| Effective management skills with a record of achieving high performance | Desirable |
| Excellent communication skills/verbal and written | Essential |
| Ability to take on tasks and responsibilities in a multi-professional team and to be able to work effectively and sensitively within it | Essential |
| Ability to organise and prioritise workload, to delegate responsibility as appropriate and to supervise junior staff | Essential |
| Strong leadership skills | Essential |
| Computer literate, including the ability to use Microsoft packages | Essential |
| Personal attributes | |
| High ethical and professional standards in clinical practice | Essential |
| Display a professional attitude towards colleagues | Essential |
| Commitment to UCL's policy of equal opportunities and the ability to work harmoniously with colleagues and of all cultures and background | Essential |
Expressions
of Interest
Professor David Walker
Centre for Perioperative Medicine
Department of Targeted Intervention
Division of Surgery
Bloomsbury Campus
UCL
d.walker@ucl.ac.uk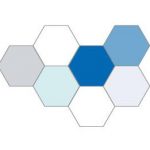 The UCL(H) Clinical Fellowship in Perioperative Medicine
This popular programme recruits 15 fellows (divided between Aug. & Feb.)  to a 1-year fellowship, designed to train the future leaders in Perioperative Care.  The programme is designed to link with the UCL MSc, which fellows are fully funded to undertake in conjunction with clinical training.  Fellows will run 2 busy post-anaesthetic care units, working under the direction of a Perioperative Medicine Consultant and with a multi-disciplinary team caring for patients contemplating, undergoing and recovering from surgery.
Successful applicants will become involved early in the patient journey, engaging with an active bench to bedside Prehabilitation programme, Surgery School, shared-decision making clinics, CPET & echocardiography training and much more.  Fellows will join a Geriatrician to assess emergency surgical admissions at the 'front door' and follow them post-operatively until hospital discharge. Learn and practice QI methods, prepare your MSc dissertation while walking the patient journey and take advantage of generous amounts of personal professional development time to grow a rich portfolio of clinical and academic experiences.
All fellows will benefit from an active weekly education programme led by POM consultants and other guest speakers.
Applications are about to open for the remaining job in Feb and Aug 2023 .  Contact Professor David walker for further information: d.walker@ucl.ac.uk
https://careers.countiesmanukau.health.nz/working-here/job/view/CMH20202461 Fellows – Anaesthesia and Pain Medicine, CM Health Middlemore Hospital is a busy 1000 bed facility, servicing a population of 750,000 comprising some of New Zealand's most diverse communities. As a tertiary referral centre for major burns, orthopaedics, plastics (including hands), maxillofacial and general surgery, we are one of the busiest surgical centres in … Read more