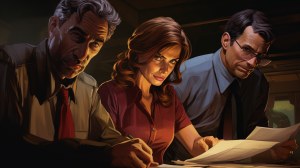 On 17th October the Royal College of Anaesthetists is holding an Extraordinary General Meeting. The EGM was called for by Anaesthetists United, a group that I am closely involved with.
Much of the interest has revolved around Anaesthesia Assistants and this has become a mainstream issue in the national press.
But there are two other motions relating to Recruitment that deserve some wider attention.
Resolution 5: National Recruitment for Doctors-in-training
We note with great concern the findings of the multiple systematic failures, as described in the Significant Incident Report (SIR)  of December 2021, and the considerable delay and reluctance in releasing this report. Ensuring that the best candidates are appointed into training posts, and that HR processes are as good as possible, are prerequisites for ensuring the highest possible professional competence. The College also has a public duty, in the light of the privileged and confidential information that it holds, to ensure that any breaches of the GMC's  Good Medical Practice and Leadership and Management for all Doctors are acted upon.

The Council is advised to:
Make necessary enquiries in order to acquaint itself with the reasons for the delay in publishing the SIR report, and discuss its findings.

Consider whether there is any evidence, on the basis of the report, that HR records were not kept clearly and accurately, whether or not adequate auditing and benchmarking systems were in place, and whether or not staff had the necessary knowledge, skills and training to carry out their roles.

Consider whether or not it still has confidence in the leadership and senior management of the Anaesthetic National Recruitment Office (ANRO).
In 2021 there were a series of mistakes made in recruitment, which were so significant that the College and Association of Anaesthetists jointly called for a full enquiry. The enquiry took place but was not released to the public. It took a Freedom of Information request, which was initially rejected but then successfully appealed, for it to see the light of day.
The report itself  makes depressing reading. Candidates at ST3 were given incorrect offers because of a transcription error between spreadsheets. It appears that there was no agreed format/layout of the spreadsheets, that data was copied and pasted between sheets and that the error arose primarily from the lack of standardisation. The errors were compounded by bad messaging. At the same time, at CT1 level, there were mistakes in the transcription of scores, and staff were not properly trained in handling some of the data.
The SIR was quick to point out that this was a series of systems failures rather than individual errors but glossed over the fact that systems are designed and maintained by individuals. The report lists a series of weaknesses in the QA processes, and highlights the lack of Standard Operating Procedures and issues around staff training.
A separate Freedom of Information request to the recruitment offices used by other medical specialties has revealed that many use an API to ensure error-free transfer of candidate data but that this is not universal.
Of course HEE was far from alone in having experienced problems associated with IT systems and working from home during the pandemic, and the College also experienced problems with the exams. But it transparently acknowledged the issues, published the results of reviews and investigations, and laid out plans to address the underlying problems.
We expect doctors to be open and honest when they make mistakes, and they will expect the organisations responsible for their education to act in a similar manner.
All doctors have some involvement with management, but there are extra responsibilities that may only apply to some doctors (for example, doctors with management or leadership responsibilities at a personal, team, organisation or policy level). This may include doctors working in formal management roles, such as clinical or medical directors, or doctors who are responsible for supervising and managing staff, resources and services. For these doctors, the GMC has issued specific guidance for what it describes as 'doctors with extra responsibilities' [4]
You must make sure that any other records you are responsible for, including financial, management or human resources records, or records relating to complaints, are kept securely and are clear, accurate and up to date.
If you are managing or leading a team, you should make sure that systems, including auditing and benchmarking, are in place to monitor, review and improve the quality of the team's work.
If you are responsible for supervising staff, whatever your role, you must understand the extent of your supervisory responsibilities, give clear instructions about what is expected and be available to answer questions or provide help when needed.
You must support any colleagues you supervise or manage to develop their roles and responsibilities by appropriately delegating tasks and responsibilities. You must be satisfied that the staff you supervise have the necessary knowledge, skills and training to carry out their roles.
This round of ANRO errors wasn't the first, nor was it the last. In February 2023 the wrong candidates were called to interview. As the College themselves say, the fact that further errors occurred following the serious errors made in 2021 is deeply concerning.
Our question is, what are the College going to do about it?
Resolution 6: Regional Recruitment
We believe a strong case can be made for recruitment at a regional or local, rather than national level, using the present metrics for assessment. Benefits may include local consultant buy-in and better information and choice for applicants

The Council is advised to set up a group, together with any other stakeholders it sees fit, which may include the Academy of Medical Royal Colleges, to investigate whether a centralised national recruitment centre is in the best interests of our specialty, to explore the legal and practical possibilities of recruitment at a regional level, and to present a report on their findings in due course.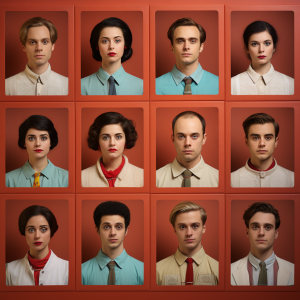 This Motion is the start of a journey. It calls for the College, together with others, to examine the possibilities of regional recruitment. It is a journey that is overdue.
In most other senior jobs, and in medicine before 2007, interview and selection is a two-way process. Candidates can spend half an hour talking face to face with the people that they will be working with. The process allows candidates to find out details of the particular post they were applying for. How is it organised? What experiences does it offer? Where should I live? Can I pursue my particular clinical or academic interest in this post?
Meanwhile for the interviewers – the Training Programme Directors, Regional Advisors, College Tutors and others directly involved  – this is an opportunity to get to know the candidates. It is a chance to plan out the training pathways that would suit the individual doctor as far as possible, and to get to know them as people.
This was torn up in 2007. We accepted that mass recruitment was a thing. We blindly accepted the idea that any Consultant could interview any trainee, and that we were happy to let them interview someone that they would never see again. The interviewer didn't need to listen to what was being said, they just had to check that the candidate came out with the right buzzwords.
Everyone now recognises that interviews are impersonal. Even HEE acknowledge it  but their proposed solutions revolve solely around preferencing and offers. Dissatisfaction spans across specialties – amongst physicians 40% of applicants were unsatisfied with the recruitment process, with one commenting:
'The interview itself was cold and informal. Any employers worldwide would be welcoming and friendly to potential employees. I met 6 different consultants, none of whom introduced themselves…'  The surgeons put it more bluntly: We feel that national selection does not offer a fair, rational and geographically sensible route into higher surgical training. 
One justification for national recruitment was the suspicion of nepotism. Yet, paradoxically, we never stopped local recruitment of  Consultants, arguably for much higher stakes. We managed this because we learned how to minimise the possibilities of external bias. We learned about equal opportunities. We thought about what information was and was not admissible at interviews, and we decided the clandestine phone call from a chum was unacceptable. And, critically, we always had an external scrutineer at the interview, who was specifically there to ensure fair play.
Another justification for national recruitment was that selection standards would vary across the country. But things have moved on. Selection frameworks based on well-defined selection criteria, and using the principles of organisational psychology, tend to be more objective,and seem to go beyond the discretion of selectors of the individual training program.
So if we can do it for Consultant interviews then we can do the same with our trainees. We have learned how to standardise scoring and ranking. We have learned how to make it fair. And we've learned from bitter experience that centralisation doesn't make everything run smoothly and without error.
The impersonal approach to recruitment is symbolic of the way that trainees are being treated. It is a long journey back, but we can start by making sure that day one is a face-to-face meeting with the very people that will be training them.