London's Premier Training Programme for Anaesthetists
The Central London School aims to support the careers and development of junior anaesthetists. Our aim is to produce the respected consultants of the future.
We are based at two North London teaching hospitals. Our rotations include some of the most famous and prestigious hospitals in the region. We form the "North Central" part of HEE North Central and North East London (HENCEL)
From Novice to CCT
Starting out in a career in anaesthetics is a big step into the unknown.  We have written some information for anyone considering a career in anaesthetics, and we have taken care with planning our rotations to ensure that almost all our novice anaesthetists start together in the Teaching Hospitals. We have a successful and well-planned induction programme which includes our Introduction to Anaesthesia day-release course It also includes some time in the Simulator.
More information about the way our Training Programme is structured is on our Stages of Training page.
Flexibility and Individual Career Planning
We believe that every trainee should be treated as an individual;  we attach great importance to personalising and customising our training programmes to suit.  At the higher stages of training we do not have fixed or rigid rotations. All our trainees are invited to meet with the Training Programme Directors and formulate a training path that gives them the experiences that they want. We encourage OOPE experiences and Academic Fellowships, and we try to adopt a flexible approach that works for each person to maximise their experience and help them to flourish.
We have two Programme Directors responsible for Less Than Full Time Training and we have one of the largest numbers of LTFT trainees of any training school in the country.
Mentoring and coaching are important, and our Training Programme Directors are approachable and sympathetic to trainees who have specific needs or difficulties.
Centres of Excellence and Specialised Training
We pride ourselves in being able to offer training in many areas of expertise, over and above the requirements of the RCoA training curriculum. We deliver a wide range of specialist services including
Hepatobiliary, hepatic and renal transplantation
Maxillofacial and major Cancer surgeries.
ECMO
Specialised Intensive Care
We benefit from our central London location with specialist training based at world-renowned centres of excellence:
The majority of our hospitals are in the Central/North Central areas of London. We have more distant rotations to the cardiothoracic centre at Harefield and to Ilford and Romford.
Read more about the Hospitals in our School and the Subspecialty Training we provide.
Research and Academic Medicine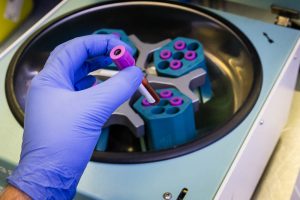 Trainees joining our School can expect to be actively involved with academic and research projects, teaching and simulation. There are local, regional and national Quality Improvement projects. We have strong academic and research links via Professor Monty Mythen and Ramani Moonesinghe, and with Dr Daniel Martin OBE as well as senior lecturers throughout the region. There are numerous opportunities for in and out of program fellowships as well as a well established academic clinical fellowship pathways. We are within the Shelford Group which encompasses leading academic healthcare centres and major teaching hospitals.
Teaching and Educational Activities
Our School offers a full programme of courses, meetings and educational activities at every level and stage. Further information is on our Teaching page. We use Simulation  throughout all years of anaesthetic training to support delivery of the RCOA curriculum within our school.
Our Team
At the heart of the Central London School are a dedicated and motivated  team of Consultants. You can contact us for more information about the School and the training we provide.