Recruitment and applications
The Central London School is part of London HEE. This section has details of recruitment at CT1 and ST3 levels.
Anaesthetics are scary.  For many patients they are the scariest part of an operation. As a CT1 in anaesthesia you will be trained to manage these fears. Anaesthetists accept the overall responsibility for their patients wellbeing before, during and after an operation.  They are the lynchpin that holds everything together, and the people that other … Read more Why choose a career in Anaesthetics?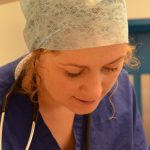 Training in the Central London School of Anaesthesia has historically been extremely popular, and as a result fairly competitive. We pride ourselves in being an approachable, welcoming and friendly team. We welcome any prospective applicants and are happy to have an informal conversation about the school and the application process. We also encourage prospective applicants … Read more CT1 and Novice Recruitment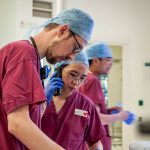 ST3 recruitment is also administered by HEE through the national recruitment process. More information is on their website https://anro.wm.hee.nhs.uk/ST3 There are two recruitment rounds per year and posts start in February and August. The numbers vary from year to year but recently we have been recruiting 10 trainees to start in February and 18 for August starts. … Read more ST3 recruitment