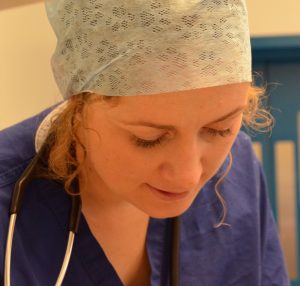 Training in the Central London School of Anaesthesia has historically been extremely popular, and as a result fairly competitive.
We pride ourselves in being an approachable, welcoming and friendly team.
We welcome any prospective applicants and are happy to have an informal conversation about the school and the application process. We also encourage prospective applicants to visit our hospitals and talk to our current trainees.
At the moment we recruit 18 new CT1 trainees every August
We do not recruit at CT2
The Recruitment process
Recruitment into anaesthesia is coordinated nationally by Health Education England (HEE) and all applications are managed by them.  Adverts for jobs normally appear at the end of October and are posted in press such as BMJ, NHS Jobs, Oriel, Universal Job match.
Interviews are normally held around the first week of January and job offers are made roughly a month after that. More information can be obtained from https://anro.wm.hee.nhs.uk/ct1
Applicants to London are asked to preference which of the Schools they would like to be considered for. Successful candidates are ranked by HEE (based on their interview score). Hospital placements and rotations are determined by this ranking.
We advise you to look carefully at the Person Specification when filling out your application form. HEE also publish their matrix on the criteria you need to score the points required to gain an interview and, ultimately, get appointed. The document is very useful, particularly if looked at in good time before making an application because the applicant can normally identify areas where extra points can be accumulated in a rather competitive environment. There is much guidance available on how to improve your chances at selection – a useful BMJ article was published recently entitled How to boost your specialty training application