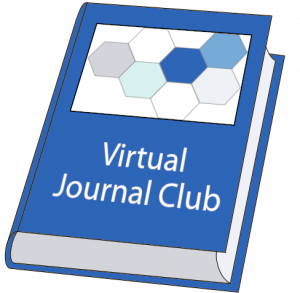 We are pleased to launch a new fortnightly Virtual Journal Club, run by trainees but open to anyone and everyone in the North Central and East London Schools of Anaesthesia. The first meeting will be on Monday 12th July at 8pm.
Our aim is to provide a platform to discuss new and interesting papers in anaesthesia across a range of grades and experiences. This isn't geared towards exams, but is purely an opportunity to learn for the sake of learning and to try and keep up with developing knowledge in the specialty and improve critical analysis skills.We invite everyone to choose and to present recent (or not-so-recent) papers that would be of interest. Please email Imogen with your suggestions, email address below.
Meetings are limited to an hour in length and will be held via MS Teams. They will be held on the 2nd and 4th Monday of the month from 8-9pm.
Links to the articles will be uploaded to this website and Twitter the Friday before the meeting.
The first three meetings are:
12/07/2021 8pm Effect of the use of endotracheal tube and stylet versus endotracheal tube alone – Stylet in or style it out? Presented by Dr Mei Hoe
26/07/2021 8pm Effect of cricoid pressure compared with a sham procedure in RSI – Should we take the pressure off? Presented by Dr Imogen Glover
09/08/2021 8pm
Topic and speaker TBC
We look forward to seeing you all next week for an exciting first virtual journal club! If you would like to present at any future events please email imogen.glover@nhs.net.