School News
All items of news - official news as well as user-contributions. Listed chronologically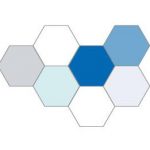 We welcome applications from post-FRCA or equivalent anaesthetists for the posts of Clinical Research Fellow in Obstetric anaesthesia at University College London Hospitals NHS Foundation Trust. This 6 or 12 month Fellowship will allow extensive exposure to anaesthetic clinical, research and educational practice in the busy tertiary referral obstetric unit with >7000 deliveries each year.
The Fellowship has a strong record of training and achievement in innovation, academic and research practice. The post holder will gain skills and experience in research design and delivery, methodology and data analysis. Opportunities will involve management and recruitment of patients to ongoing studies, alongside preparation of research ethics applications and protocols for future trials. Fellows will have the opportunity to present projects at national and international meetings, with previous Fellows being awarded prizes at OAA meetings. Fellows will be supported and encouraged to publish their work.
Recent and currently ongoing research projects include investigation of intravenous iron to treat post-partum anaemia, development of validated quality of recovery scores for post-operative maternity patients, randomised trials of quadratus lumborum blockade during elective caesarean section, ultrasound studies of gastric volumes in term parturients and national epidemiological studies of accidental awareness during general anaesthesia for obstetric surgery (DREAMY).
The Fellowship has a strong training focus on perioperative care for maternity patients, including enhanced recovery and improvement of models for surveillance and intervention in medically-complex ante- and post-natal patients. Anaesthetic Fellows will be trained to enhance their capacity as Peripartum Perioperative Physicians, developing understanding of risk modelling, critical decision making and how system-wide changes to healthcare provision can enhance patient safety.
In addition, there will be opportunities to learn advanced ultrasound point of care assessment skills, including focused echocardiography, gastric sonography and spinal sonography. We will endeavour to support and encourage any specific interests that the applicants may have. Applicants are encouraged to make contact to discuss the post in general or any specific interests they may wish to develop.
Clinical work will be based in the Elizabeth Garrett Anderson Wing of University College Hospital, with sessions on labour ward and in the antenatal clinic. The Delivery Suite facilities include 13 delivery rooms (including 1 pool room), 2 operating theatres and a 4 bed close observation bay for monitoring at-risk ante-natal and post-natal patients. There is separate provision for the elective obstetric cases, focused upon enhanced recovery after surgery, and a midwifery-led birthing unit. The delivery suite case mix includes high-risk parturients, with neurological, cardiac disease and abnormal invasive placenta amongst the frequent co-morbidities managed. The post holder will be encouraged to participate in antenatal planning of such high risk deliveries in the high risk clinics, complete quality improvement and research projects, be involved in the training and supervision of more junior trainees.
Primary Supervisors:
Dr. Sam Bampoe, Consultant Anaesthetist: sohail.bampoe@nhs.net
Dr. Peter Odor, Consultant Anaesthetist: peter.odor@nhs.net
If you attended the post FRCA study day on Friday please take a few moments to complete the feedback survey via this link or QR code:
https://www.surveymonkey.co.uk/r/VQ2GX8N
Thank you!,
Ciara
Interested in a fantastic fellowship year in anaesthesia for high-risk surgery, preoperative medicine along with education?  Want to learning new skills such as CPET yourself? We're open to applications for our in-post year long fellowship that runs from August 2020, based at UCLH and UCL Bloomsbury campus. The projects themselves varies, but have included making our … Read more Fellowship in Perioperative Medicine and Education UCLH
Are you a senior trainee and thinking about applying for a consultant post? We are hosting a careers afternoon at UCLH on the afternoon of 12th Feb (2-5pm). We will cover CV tips, pre-interview visits, interviews, and the first year of life as a consultant (including understanding job plans and PAs). There will also be … Read more Becoming a Consultant – 12th Feb, UCLH
We have published an update on the progress of the new curriculum on the College website, including some frequently asked questions.  We have included as much information as it's currently possible to share regarding the transition to the new programme.  We hope it is useful.  If you could please share this information with your trainees … Read more Curriculum News from the College
Older News....
December 2019
Novice course February 2020
New Curriculum and Training Programme
Clinical Fellow in Anaesthesia and/Perioperative Medicine – RNOH Stanmore
November 2019
Fellow in Clinical Anaesthesia Moorfields Eye Hospital
January ARCPs – update
Airway Matters
March 2019
Dates for the diary: Post fellowship study days 2019
January 2019
Watch out for phishing e-mails
October 2018
Welcome to the New School Website