School News
All items of news - official news as well as user-contributions. Listed chronologically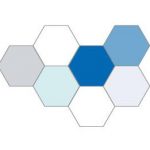 1-year Perioperative Medicine Fellowships advertised at UCLH
http://jobs.uclh.nhs.uk/job/v1746093
Preoperative Medicine: UCLH: Feb 2020 (and Aug 2020)
Vacancy: [309-MB697-MW] Senior Clinical Fellow
Closing date is 14-Jun-2019
Undertake a free MSc, sign-off advanced POM training, undertake and publish your work: Spending a year learning to be an expert in the field.
Wellbeing seminar relevant to all grades of Anaesthetist – will look at individual and organisational strategies to improve wellbeing
Book here
https://www.aagbi.org/education/event/4010
Applications are open, until the end of July, for the online UCL  Masters Programme in Perioperative Medicine. Join an international community of learners at a world-leading university. More information
A free revision aid for those planning to sit the Final FRCA Short Answer / Constructed Response Questions exam in September 2019. See attachments if this applies to you. Please register your interest by e-mailing FRCASAQS@gmail.com no later than 20th April 2019
This is a fantastic opportunity for a trainee to undertake a fellowship in a rapidly expanding specialty, with plenty of research, quality improvement projects and the ability to implement huge change. On NHS jobs now, closing on 15th April. https://www.jobs.nhs.uk/showvac/1/2/915518171#.XKcH5cyBCFk More information from Suzi Lomax Anaesthetic Consultant RSCH, Guildford. DATE BELOW IS DEADLINE FOR … Read moreClinical Fellow in Human Factors & Ergonomics,CRM and Patient Safety
Older News....
March 2019
London Regional Transfusion Committee Education Afternoon – LONDON 5 YEAR PLAN
Building Blocks for Clinicians May 2019
Cardiothoracic study day at the Brompton 9th May
Summer ARCPs 2019 June 27th, 28th and July 1st
Dates for the diary: Post fellowship study days 2019
February 2019
North Central Primary OSCE Prep Course (NC POP Course) – 7th May 2019
January 2019
Post Fellowship Teaching Programme 2019
Watch out for phishing e-mails
December 2018
Diary dates – Final FRCA Study days 2019
November 2018
Vivek Sivaraman – In Memoriam – 29th November
October 2018
Welcome to the New School Website