School News
All items of news - official news as well as user-contributions. Listed chronologically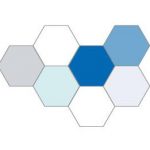 Fellow in Clinical Anaesthesia Moorfields Eye Hospital.
We have just advertised our fellowship in Ophthalmic Anaesthesia at Moorfields.
This is a great opportunity to become familiar with all aspects of Ophthalmic Anaesthesia including eye blocks, TIVA, sedation and paediatrics.
Time is given for research/quality improvement.
The post is usually for 6 months, but can be for 3 up to 12 months by agreement.
Start date negotiable.
The job is advertised on NHS jobs.
 Ref: 273-DC-4978
​If interested please contact Dr Helen Ahmad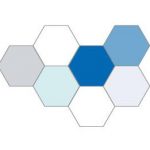 Are Anaesthetists the unsung heroes of healthcare? Not any more. Now we have an anthem. Sing it loud, sing it proud. Hoorah! The Gasman's come.
The UCL(H) Clinical Fellowship in Perioperative Medicine This popular programme recruits 15 fellows (divided between Aug. & Feb.)  to a 1-year fellowship, designed to train the future leaders in Perioperative Care.  The programme is designed to link with the UCL MSc, which fellows are fully funded to undertake in conjunction with clinical training.  Fellows will … Read more
Join the next run of #AirwayMatters MOOC – learn about safe airway management with a multidisciplinary faculty of expert clinicians and patients! Start 27/09 Sign up HERE https://www.futurelearn.com/courses/airway-matters
UCLH Critical care /perioperative medicine research seminars Are you interested in critical care medicine research? UCLH is one of the leading intensive care research hubs in the UK. We have a very diverse research portfolio with work ranging from basic science, clinical trials, informatics, and epidemiology. Come and join us for our monthly seminars to … Read more
Older News....
September 2021
Locum Consultant Anaesthetist at the Royal Free
August 2021
New TPD!
Humphry Davy Award goes to NCL transfer team
July 2021
Virtual Journal Club
New Curriculum 2021 -advice for LLP transition starting August 2021
May 2021
NCL-ACTS Transfer Team Locums
March 2021
Rotation spreadsheet update
May 2020
Free one to one professional coaching for the Central School of Anaesthesia
March 2020
Fellowship Positions – Middlemore Hospital, Auckland, New Zealand
January 2019
Watch out for phishing e-mails
October 2018
Welcome to the New School Website