School News
All items of news - official news as well as user-contributions. Listed chronologically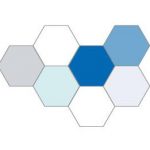 We are currently recruiting for August 2019 and February 2020. There are two senior fellow positions (ST5+) starting August 2019 and February 2020, two junior positions (CT2+) starting August 2019 and February 2020 and two positions for senior trainees who have finished or are close to the end of training, starting August 2019 and February 2020.
Applications can be sent to infogadp@gmail.com. Just to note the closing date for the senior fellow post is quiet soon on 23rd November 2018.
More information can be found on the RCoA's website at https://www.rcoa.ac.uk/global-partnerships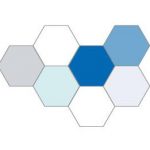 RCOA/HEE Deloitte fellowships :
This is an exciting opportunity for trainees across the whole of London and KSS. The proposed start date is beginning August 2019. We are hoping to interview for 3 posts in January 2019.
Successful applicants will be required to take 21 months out of programme. The first 12 months will count as Out of Programme Experience (OOPE) and 6 months of the 9 month NHS trust component will count as Out of Programme Training (OOPT).
Please look out for adverts in RCoA bulletin and on their website over the next few weeks.
Some of you will remember Vivek Sivaraman who died suddenly in March 2015 leaving his wife Lucy and four children, as well as a large hole in the worlds of those who knew and worked with him. At Lucy's request and in conjunction with the old Heart Hospital anaesthetic department, we have arranged for a … Read moreVivek Sivaraman – In Memoriam – 29th November
The attached flyer has details of a number of QI courses available from UCLP – contact them directly as per the flyer if you are interested. DK
The details of the next Post-FRCA Training Day is devoted to Regional Analgesia. It is being held on the 30th November from  0830 to 1700 There are 4 workshops during the day Upper Limb Blocks Trunk Blocks Lower Limb Blocks Needling Station The venue is the Education Academy, The Royal London Hospital, Turner Street, London. … Read morePost-FRCA Training Day 30th November – Regional Analgesia
Older News....
November 2018
Training video opportunity – calling all willing post FRCA trainees!
October 2018
Welcome to the New School Website
Senior Clinical Fellowships at Charing Cross Hospital: Regional or Neuroanaesthesia
Final FRCA Written March 2019 – Exam Preparation Aid
RCoA Lifelong Learning platform
Mandatory ANTS (non-technical skills) course