School News
All items of news - official news as well as user-contributions. Listed chronologically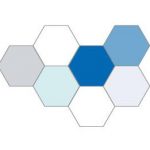 Exciting new opportunity for those interested in Transfer and ICM!
Can be taken as an OOP (with appropriate notice to TPDs)
6 month post
For further information contact Dr Jenny Price – details in the job advert
https://www.jobs.nhs.uk/xi/vacancy/916565349
One day simulation course for anaesthetic trainees, focusing on the management of intra-operative complications specific to children with cardiac disease. Delivered by an expert faculty of paediatric anaesthetists and simulation educators.
Book through the following link:
14th July 2021
08:30 – 16:30
Great Ormond Street Hospital
New Perioperative Medicine fellow posts advertised for August 2021 start. CT3 top up competencies offered. 6 month jobs with option to extend to a year. For further information please contact Dr Craig Lyness, Clinical Service Lead for Anaesthesia, Theatres & Perioperative Medicine (craig.lyness@nhs.net) https://www.jobs.nhs.uk/xi/vacancy/916523538
The Critical Care Transfer Service of the North Central London Critical Care Network is based at UCLH. We transfer any critically ill patients within the sector and out of sector. The service is staffed by anaesthetic/ ICU registrars with an interest in transfer, transfer trained ICU nurses and LAS paramedics/technicians. Transfer co-ordination is done by … Read more
Exciting opportunity for a post FRCA trainee: a year long fellowship at UCLH from August 2021. Combines clinical work within all the specialities that UCH offers, as well as a fantastic opportunity to spend 1-2 days per week researching in digital transformation, quality improvement and perioperative medicine. Applications now open: https://www.jobs.nhs.uk/xi/vacancy/916451245 For more information please contact … Read more
Older News....
March 2021
New Curriculum Implementation August 2021
Final FRCA Writers' Club
Rotation spreadsheet update
May 2020
Free one to one professional coaching for the Central School of Anaesthesia
March 2020
Fellowship Positions – Middlemore Hospital, Auckland, New Zealand
January 2019
Watch out for phishing e-mails
October 2018
Welcome to the New School Website