School News
All items of news - official news as well as user-contributions. Listed chronologically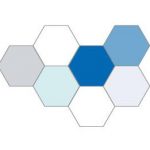 We have just advertised our fellowship in Ophthalmic Anaesthesia at Moorfields.
This is a great opportunity to become familiar with all aspects of Ophthalmic Anaesthesia including eye blocks, TIVA, sedation and paediatrics.
Time is given for research/quality improvement.
The post is usually for 6 months, but can be for 3 or 12 months by agreement.
The job is advertised on NHS jobs.
Job Reference: 273-DC-1171​
​If interested please contact Dr Helen Ahmad, Consultant Anaesthetist, College Tutor
020 725 3411 Ext 2026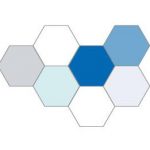 Dear All
just to clarify  about ARCP invites for January 15th & 16th
As per Gold Guide rules – all ARCP outcomes must be decided in absentia, ie with the trainee not in the room.
We believe, very strongly, that trainees should be seen face to face each year for "soft intel" and as part of our pastoral duty of care.
This year, HEE have decided that the format will be:
ARCP evidence review and outcome decision by panel in the morning, feedback and delivery of ARCP outcome with trainees in the afternoon.
All trainees due to ARCP will be getting invites from HEE  to "self book" a slot for the afternoon to meet the panel.
We look forward to seeing you all in 2020
We would like to invite you to be part of a global effort to make airway management safer for all patients, by signing up to this free, flexible, innovative, online course. University College London, in collaboration with University College London Hospital clinicians and many worldwide experts, has developed Airway Matters, a Massive Open Online Course (MOOC) endorsed by the Difficult Airway Society. … Read more Airway Matters
Please note, all those expecting a January ARCP, the dates are 15th and 16th January 2020 you will receive an email invite within the next couple of weeks For ARCP you need (1)ESSR / IPR from each placement since your last ARCP and a summary ESSR from your current placement at time of ARCPIn this … Read more January ARCPs 2020 – dates set as 15th and 16th
Here are the dates for the Final FRCA (ST3/4) study days for the next few months. 14/10/19 – ICU. To be held at UCH from 09:30-16:00. Venue to be confirmed later this week. 28/11/19 – Peri-operative anaesthesia. Venue and times TBC 29/1/20 – Obstetric Anaesthesia. RFH 08.30-16.15
Older News....
October 2019
London Anaesthesia and ICM Trainee Day – 11th December 2019
AAGBI Renal Transplant Anaesthesia Meeting, 27th November
September 2019
Final FRCA SAQ Club for March 2020 Exam
HEE Population Health Fellowships
March 2019
Dates for the diary: Post fellowship study days 2019
January 2019
Post Fellowship Teaching Programme 2019
Watch out for phishing e-mails
October 2018
Welcome to the New School Website