School News
All items of news - official news as well as user-contributions. Listed chronologically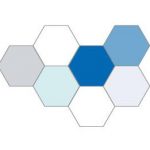 Dear All
Please see link below to a webinar taking place tomorrow 21 October from 7.00pm  for those applying for specialty recruitment posts commencing from August 2021.
The webinar will outline the broad changes to the specialty recruitment process and give advice on making applications.
https://new.oriel.nhs.uk/Web/News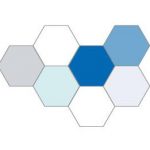 An opportunity to use your Anaesthetic, Perioperative and Critical Care skills in a different way:  Join a Central London healthcare team, shadow activities and develop your own project ideas. Grow your managerial and leadership skills to open doors to a new career?  Study (fully funded) an MBA at the Cass Business School
Informal enquiries: Prof David Walker, UCLH  (d.walker@ucl.ac.uk)
A great opportunity for an Anaesthetist wishing to develop a career in preoperative medicine, medical education or allied subjects. Do you want to explore teaching, writing, research or learning in a supportive environment whist keeping your clinical skills up? We're looking for one or more enthusiastic, curious and keen people to join our team. What … Read more
The Critical Care Transfer Service of the North Central London Critical Care Network is based at UCLH. We transfer any critically ill patients within the sector and out of sector. If there are no external transfers we support the ICU with their transports to CT, MRI etc. The service is staffed by registrars with transfer … Read more
https://careers.countiesmanukau.health.nz/working-here/job/view/CMH20202461 Fellows – Anaesthesia and Pain Medicine, CM Health Middlemore Hospital is a busy 1000 bed facility, servicing a population of 750,000 comprising some of New Zealand's most diverse communities. As a tertiary referral centre for major burns, orthopaedics, plastics (including hands), maxillofacial and general surgery, we are one of the busiest surgical centres in … Read more
Older News....
November 2019
Airway Matters
January 2019
Watch out for phishing e-mails
October 2018
Welcome to the New School Website