School News
All items of news - official news as well as user-contributions. Listed chronologically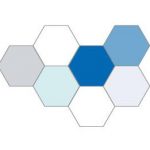 Are YOU interested in joining the

PLAN

Committee?!
The Pan-London Audit and Research Network (PLAN) are looking to recruit 2 interested trainees from NC to the PLAN Committee. The role will require time, communication skills, creativity, and most of all enthusiasm. There are currently four PLAN Committee Meetings annually, and a multitude of projects that we are running and planning to run. To find out more about PLAN, please visit www.uk-plan.net or contact us directly (see contacts below).
Welcome
PLAN
– A collaborative approach to deliver trainee-led multi-site audit and research across London. Follow us @PeriopResearch or contact us to sign up to our …
If you are interested in taking a leading role in the co-ordination and running of PLAN North Central, please send us a roughly 250-word personal statement by 31st  August 2019 (to one/all of the emails below) and let us know what you can bring and what you hope to gain from your involvement with PLAN. All statements are transparently voted on by your PLAN committee representatives.
We look forward to hearing from you,
Clare Morkane (c.morkane@nhs.net)
Leo Bowen (leonorabowen@nhs.net)
Julia Benham-Hermetz (jbenham-hermetz@nhs.net)
Jez Fabes (jfabes@doctors.org.uk)
(NC PLAN regional leads)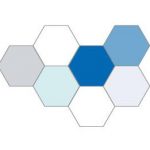 Want a break form Anaesthesia/ICU/Pain? UCL Medical School have a fantastic chance to do something different- a variety of undergraduate teaching /education projects. Supervised by anaesthetist Rob Stephens – along with a colleague, you can carry on some clinical work should you want to half day each week by arrangement.  You'll need to be a self starter, enthusiastic and find solutions?
Interested?
Here's the detail if you want to know more. Here's UCL's Dr Katie Wardle speaking about her role.
We have just advertised our fellowship in Ophthalmic Anaesthesia at Moorfields. This is a great opportunity to become familiar with all aspects of Ophthalmic Anaesthesia including eye blocks, TIVA, sedation and paediatrics. Time is given for research/quality improvement. The post is usually for 6 months, but can be for 3 or 12 months by agreement. The … Read moreFellow in Clinical Anaesthesia Moorfields Eye Hospital.
This is an excellent day with lectures in the morning followed by high fidelity simulation and workshops. Covering topics such as Difficult airway, management of the collapsed neonate, the sick child in the DGH and more. Tickets are £110, limited places. More details from elcheducation@gmail.com https://www.eventbrite.co.uk/e/evelina-paediatric-anaesthesia-simulation-workshop-study-day-tickets-64272247021?aff=affiliate1
UCLH are currently advertising for substantive consultants in Anaesthesia and Perioperative Medicine.  https://www.jobs.nhs.uk/xi/vacancy/?vac_ref=915592614 UCLH is growing, our new hospital, Phase 4, opens in 18 months, and we will be looking to increase our consultant numbers over the next few years.  If you are interested, even if you are not ready to apply for these current … Read moreConsultant posts at UCLH
Older News....
June 2019
Intermediate (ST3/4) Pain study day – 6/6/19
Vivek Sivaraman Memorial Prize 2019
May 2019
Anaesthesia for Major Surgery- What's new? 10th October
PLAN ASM 2019!
DIARY DATES for the Final FRCA Study days – ST3/4
March 2019
Dates for the diary: Post fellowship study days 2019
January 2019
Post Fellowship Teaching Programme 2019
Watch out for phishing e-mails
December 2018
Diary dates – Final FRCA Study days 2019
November 2018
Vivek Sivaraman – In Memoriam – 29th November
October 2018
Welcome to the New School Website