School News
All items of news - official news as well as user-contributions. Listed chronologically
The Critical Care Transfer Service of the North Central London Critical Care Network is based at UCLH. We transfer any critically ill patients within the sector and out of sector. If there are no external transfers we support the ICU with their transports to CT, MRI etc.
The service is staffed by registrars with transfer interest from UCLH/ National Hospital for Neurology and Neurosurgery/bank/locum doctors, transfer trained ICU nurses and LAS paramedics/technicians. The coordination of the transfers is part of this job. The digital, web-based booking requests are coordinated by the transfer team doctor. The service is supervised by a team of ICU and anaesthetic consultants at UCLH. We use an LAS ambulance for the  patient transport and to return the team to UCLH. We provide a fully equipped Stryker Stretcher XL (bariatric extension) with an Oxylog 3000plus, a Corpuls monitor and a state of the art transfer bag for the equipment.
The day starts with the equipment check and team brief. We focus on adult transfers in and out of the sector. This includes critically ill patients from all levels and acuity. We are developing digital documentation, you can expect to use the brand new UCLH digital app soon!
We offer bank shifts from 8:30am – 5:30pm for an enhanced rate of £48/h, 7 days a week
Team:  one doctor (consultant or registrar), one transfer trained ICU nurse and one LAS paramedic/ technician
You will have access to online training material to familiarise your self with the job
Personal Specification : Need to be ST3 and above in anaesthesia or critical care with a minimum of one year experience in anaesthesia and flexibility to work in an evolving team. Currently we are likely to give preference to registrars working at UCLH/ NHNN however this is an evolving situation and if you are interested do contact us
Please email us to show interest in being part of our team and we can help direct you to bank registration (including EPIC training) on mohammedabbas.khaku@nhs.net or for any other requests email the lean of the NCL critical care transfer hub on uclh.nccritcaretransfer@nhs.net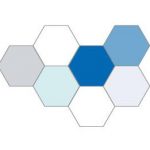 The examination booking windows are now open for the FRCA Primary MCQ, FFPMRCA MCQ and FRCA Final Written exams. Please visit the relevant pages of the RCoA website to book your exam. These exams will be delivered online with remote invigilation.
All trainees – Please ensure that you get your IAC, IOAC, CLTC and ILTC uploaded onto your portfolios. These are now called "milestones" by the college and can be completed digitally once all the necessary CUT forms and exams are completed. It is essential to have these on your portfolio when the college are recommending … Read more Trainee Certificates and "Milestones"
There was a meeting of the School Executive this week – some of the issues that came out were:- 1/ ARCP's will go ahead in absentia from the week commencing 15th June. The school have said they will be lenient with completion of units of training. CUT forms can now be accepted without the requisite … Read more School Exec Meeting 13th May – information about the current situation
Dear Colleague, I have been working with some wonderful professional coaches since the onset of the pandemic when I found myself in a non-patient facing role. As a core team they have gathered a vast network of experienced highly qualified coaches all of whom are enthused and committed to providing free coaching support to frontline … Read more Free one to one professional coaching for the Central School of Anaesthesia
Older News....
May 2020
Support from the PSU relating to COVID-19
April 2020
Summer ARCPs 2020
Free Revision Club – September 2020 Final FRCA Written
March 2020
CANCELLATION OF ALL NORTH CENTRAL TRAINING UNTIL FURTHER NOTICE
Fellowship Positions – Middlemore Hospital, Auckland, New Zealand
November 2019
Airway Matters
January 2019
Watch out for phishing e-mails
October 2018
Welcome to the New School Website