School News
All items of news - official news as well as user-contributions. Listed chronologically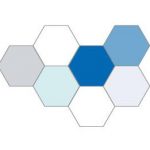 As the situation in London gets more depressing and everyone is now on surge rotas, I have taken the difficult decision to ask the teaching faculty to postpone the NC programme with immediate effect.
We will review this after February half term with a view to restarting in March.
Apologies to all who have already prepared sessions, taken leave, and have given their time to try and deliver the programme.
ARCPs – we will run these with reduced panels as planned on the 14th and 18th January – all in absentia.
Exams – all comms from the RCoA exam department suggest that both primary and final will go ahead as planned.
February rotations – we await final confirmation of the outcome of negotiations between NHS London, NHS employers, the BMA and HEE – we expect a final announcement this week.
Continued thanks to you all for your hard work, dedication, and pragmatism.
Catherine Shaw
Regional Advisor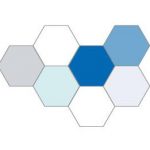 Dear All
I am aware that many of you are being asked to perform additional duties as we face high numbers of covid in-patient admissions. This is on the background of a challenging and exhausting year for everyone; personal concerns, exam and rotation disruptions, inability to access training opportunities as the NHS repeatedly shifts focus from elective work to pandemic response.
Your TPDs will endeavour to allocate lost training opportunities when life resembles normality again. We expect to continue issuing covid – 10 outcomes at ARCPs next month and in the summer.
In the meantime, once again, the balance of training and service shifts towards service as your employers organise their departments to cope. Thank you for your continued hard work in supporting us all.
With very kind regards and wishing you all a better 2021
Catherine Shaw
Regional advisor
Below are the relevant sections of comms from the post graduate dean regarding expected deployments of trainees during this surge that have been sent out today to DMEs and Clinical directors: Management of Trainees approaching CCT Trainees within 6 months of CCT and have not yet received an Outcome 6 should be supported wherever possible … Read more
Fellowship in Ophthalmic Anaesthesia, Moorfields Eye Hospital.  February 2021 This is an opportunity to gain experience of all aspects of ophthalmic anaesthesia, plenty of experience of TIVA, sedation, local anaesthetic techniques and paediatric ophthalmic anaesthesia. Anyone interested please contact me. helen.ahmad@nhs,net We will take fellows for 3, 6, 9 or 12 months. I will also … Read more
https://careers.countiesmanukau.health.nz/working-here/job/view/CMH20202461 Fellows – Anaesthesia and Pain Medicine, CM Health Middlemore Hospital is a busy 1000 bed facility, servicing a population of 750,000 comprising some of New Zealand's most diverse communities. As a tertiary referral centre for major burns, orthopaedics, plastics (including hands), maxillofacial and general surgery, we are one of the busiest surgical centres in … Read more
Older News....
January 2019
Watch out for phishing e-mails
October 2018
Welcome to the New School Website