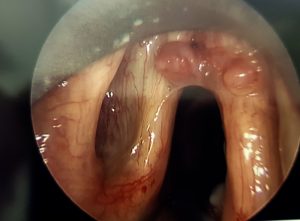 The School has several hospitals where general ENT experience (including paediatrics) can be gained, and two specialised units.
The Royal National Ear Nose and Throat Hospital (RNTNE) is a specialist hospital. UCLH also has specialised Head-and-Neck services.
UCLH recently became the designated specialist centre for the treatment of head and neck cancer for the people of north and east London and west Essex and now one of the largest head and neck centres in England. Care is delivered by a varied, integrated and comprehensive multi-disciplinary team bringing together clinicians from many specialities including, Ear, Nose and Throat (ENT), Oral and Maxillofacial Surgery, Head and Neck Oncology services, as well as specialist nursing, anaesthetic and rehabilitation services.
Airway Fellowships
There are 2 'Head & Neck' (Airway) fellow jobs of six months duration at UCH only.
There are also  two 'Airway' Fellow jobs (one year) divided into  6 months at UCH and 6 months at RNTNE
These are predominantly clinical posts as detailed below with maximum half day per week for audit /projects / research and teaching activity.
Airways Courses
The School runs several courses, including:
Awake Fibreoptic Intubation Course
Simulation and Facilitated Education Course 3-4 times a year
Airway hub, every 1-2 months, usually Wednesdays (organised & run by Emilie Hoogenboom)
We also support the RCOA Workshops held 3-4 times a year
Further information
Further information can be obtained from the Specialty Leads.
Simon Clarke
Specialty Lead