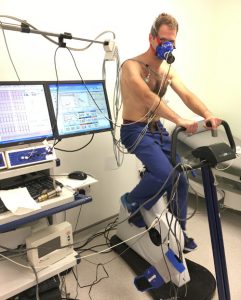 Academic training is essential for the future of the specialty of anaesthesia. Academic training opportunities in anaesthesia can be dived into four categories:
Core training in research for all trainees
Exposure to research at a local level (e.g. institutional or regional research fellowships, and trainee network projects)
Training posts that explicitly recruit aspiring clinical academics, and provide them with time to develop research plans and funding applications at pre and post-doctoral levels (e.g. NIHR Academic Clinical Fellowships (ACF) and Clinical Lectureships (CL), respectively)
Higher degree training through a University (Masters, MD and PhD)
Core training in research methodology and governance is part of the curriculum for CCT and provides a framework for those interested in research. Those trainees wishing to understand more about clinical research are encouraged to complete a Good Clinical Practice (GCP) course. GCP training is an international standard that outlines how all clinical research should be conducted, covering ethical, scientific and practical aspects of research.
Local research opportunities are available at many of our hospitals, and is a feature of many of the subspecialty Fellowships we provide.
More formal academic training is available through
NIHR Integrated Academic Training Schemes
Academic Clinical Fellow schemes
Clinical Lecturer schemes
Higher Degree and Masters Training Programmes
MD or PhD Training
Further information about all of these is available from the National Institute for Academic Anaesthesia Academic Training Guidance booklet.
School Research Groups
The Royal Free Perioperative Research Group  is an anaesthetic-led research group which conducts high-quality research in perioperative medicine.  Some of their recent studies are listed here.
Dr Daniel Martin leads the Mitox lab  which carries out translational research – currently oxygen, hypoxia, mitochondria and oxidative stress.
The UCL Centre for Perioperative Medicine  is led by Professor Ramani Moonesinghe. It aims to improve the quality of perioperative healthcare through a comprehensive programme of health services research and innovation in improvement science.