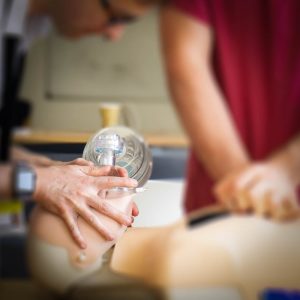 An ARCP – Annual Review of Career Progression – is an opportunity for trainees to
Meet their trainers and senior staff in the School
Review their progression
Get feedback on their progress in training
Get support with any difficulties that are experienced
Make plans for the coming year.
ARCP's are mandatory and are required by the GMC for revalidation purposes.
Preparation and documentation
• Multi-source feedback (MSF) required once per training year
• An Educational supervisor structured report (ESSR) is required from the current placement at time of ARCP
• An Interim Progress Report ( IPR) is required  from all placements in the year since your last ARCP
• Form R must be completed. This form includes a health and probity declaration. It must list all places of practice since the last review. This should also include volunteering, locum and other work that has been undertaken in addition to your training placements. Any involvement in serious untoward events / incidents must also be declared on your form R. This is to enable us to check that trainees involved in serious incidents are receiving the necessary support from their training team
Form R can be downloaded from the Synapse website at https://secure.synapse.nhs.uk/people/formR
In addition, if you have been on an OOPE/T/R please complete a report for review.
Some of these items take time to complete. We strongly suggest that you generate your MSF process at least two months before your ARCP date.
Who will be there?
A representative of the Postgraduate Dean
Senior trainers in school
A lay person
Local College tutors and Educational Supervisors
Where and When are ARCPs?
ARCPs are held in July (for trainees who started their training rotation in August and in January (for trainees who started in February). You will be sent an invitation to attend by the team at HEE. They are usually held at Stewart House, near Russell Square.
What will happen?
The panel will review your progress, looking at training modules completed, exam progress and feedback from colleagues. You will then be given an ARCP outcome and advice for the training year ahead.
Outcome 1: Satisfactory Progress – achieving progress and competences at the expected rate
Outcome 2: Development of specific competences required – additional training time not required.
Outcome 3: Inadequate progress by the trainee – additional training time required.
Outcome 4: Released from training programme with or without specified competences
Outcome 5: Incomplete evidence presented – additional training time may be required
Outcome 6: Gained all required competences for the programme – will be recommended as having completed the training programme and for award of a CCT or CESR in Higher Specialty Training.
Outcome 8: Out of programme for research, approved clinical training or a career break (OOPR/OOPT/OOPC)
Maternity Leave and OOPE
If you are currently out of training, on OOPE or OOPT or outside the UK, your ARCP can be done in absentia and only requires a form R to be completed and uploaded to your e-portfolio / life long learning platform.
If you are on maternity leave there is no need to prepare for ARCP until you return to training.
More information
There is more information available at https://www.lpmde.ac.uk/annual-review/trainee-revalidation