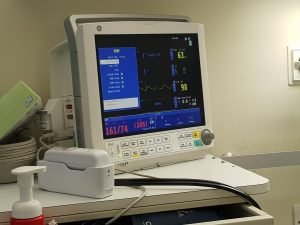 The ACCS programme in anaesthesia is arguably the best core training route into higher training for anaesthesia and/or intensive care. This fantastic three year programme allows trainees exposure to the four acute specialities over two years (6 months each of acute medicine (AM), emergency medicine (EM) in CT1, and 6 months of anaesthesia and intensive care medicine (ICM) in CT2) followed by a year of speciality specific training (anaesthesia or emergency medicine) in CT3. They are designed for trainees intent on pursuing careers in anaesthesia, intensive care, emergency medicine or combinations of these. The core years (CT1/CT2) have a shared curriculum specific for the ACCS programme.
ACCS came about as part of the Modernising Medical Careers in 2007. Whilst initially poorly understood as a concept, the programme is becoming increasingly popular and competitive as a route in to training in anaesthesia and ICM. Whilst not compulsory, many trainees work towards completion of the MRCP during their CT1 year. There is also an increasing number of ACCS anaesthetic trainees who go on to pursue academic careers alongside their clinical careers. Eligibility criteria are identical to those for core training, although interview scores for those accepting ACCS anaesthesia posts tend to be on the higher side.
All ACCS training in London is overseen by LIACCS (London Intercollegiate ACCS) committee, which is co-chaired by the respective Heads of the Schools of Emergency Medicine and Anaesthesia. Nationally it is governed by ICCASST (The Intercollegiate Committee for ACCS Training).
For an overview of all ACCS training in the UK see rcoa.ac.uk/accs
ACCS rotations in the Central School of Anaesthesia
| CT1 | CT1 | CT2 | CT2 | CT3 | CT3 |
| --- | --- | --- | --- | --- | --- |
| AM – UCH | EM – UCH | Anaes – Barnet | ICM – UCH | BCF | BCF |
| AM – UCH | EM – UCH | Anaes – Barnet | ICM – Barnet | Whittington | Whittington |
| AM – UCH | EM – UCH | Anaes – UCH | ICM – UCH | BHR | BHR |
| EM – UCH | AM – UCH | ICM – Barnet | Anaes – Barnet | Whittington | Whittington |
| EM – UCH | AM – UCH | ICM – UCH | Anaes – UCH | BCF | BCF |
| EM – UCH | AM – UCH | ICM – UCH | Anaes – Barnet | BCF | BCF |
There are six anaesthetic ACCS rotations in the Central School. All trainees are given fixed programmes for the three years (see table). All trainees rotate through University College Hospitals (UCLH) for their CT1 year. The CT2 years are spent in Barnet/Chase Farm (BCF – now part of the Royal Free Trust) or UCLH, either for the whole year or 6 months in each hospital. The CT3 posts are linked to the CT1/2 years and not selected separately. Note that BHR (Barking-Havering and Redbridge trust) is in East London.
Whilst the CT3 posts are essentially similar to core CT2 posts, ACCS trainees are not required to do any further ICM but must complete the Primary FRCA and undertake a block of obstetric anaesthesia training in order to be eligible to apply for higher training in anaesthesia.
Teaching/training specific to the ACCS programme
ACCS trainees have slightly different requirements depending on their parent speciality. There are several pan-London training days which all trainees are encouraged to attend if able, as well as ACCS specific meetings at the Royal College of Anaesthetists (RCOA). None are currently mandatory for anaesthetists. All ACCS trainees will undertake a novice training course in anaesthesia as part of their CT2 block in anaesthesia which includes a day of simulation training. Trainees in their CT1 years are encouraged to attend the local speciality specific teaching. CT2 and CT3 trainees are expected to attend the regional teaching targeted at the Primary FRCA.