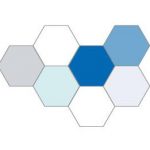 Applications are invited for two Clinical Fellows at the Whittington Hospital NHS Trust, to start as soon as possible.
These posts would suit candidates with some previous ICU and Acute Specialty experience. Anaesthetics experience is not essential but is desirable.
The posts are 0.4WTE research or simulation, 0.6WTE clinical fellow on ITU
Research Opportunities
There are opportunities to work with Prof Hugh Montgomery, and with our research nursing team. The appointee may develop their own work, but current research opportunities include working on commercial trials; large national trials (e.g. the Recovery trial); adapting the ward environment (light and sound) to improve outcomes; development of new diagnostic coding tools; helping develop automated (AI/ML) triage systems; and measurement of total Hb mass and plasma volume in the critically ill and perioperative patients.
Clinical Role
Our 10 bedded adult Critical Care Unit admits about 700 admissions patients a year, with consultants working a dedicated rota. As part of our middle grade rota, the appointee will manage patients there, as well as supporting the Critical Care Outreach service.
Interested candidates please contact Sarah Gills,  sarah.gillis@nhs.net