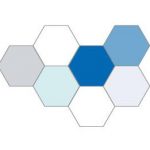 The trainee-led Pan-London Perioperative Audit and Research Network (PLAN) are looking to recruit 2 interested trainees from North Central to the PLAN Committee. The role will require communication skills, creativity, and most of all enthusiasm. There are currently four PLAN Committee Meetings annually, and a multitude of projects that we are running and planning to run. To find out more about PLAN, please visit http://www.uk-plan.net or contact me directly (see contact below).
Welcome :: Pan-London Perioperative Audit and Research Network
http://www.uk-plan.net
[BAN]A collaborative approach to deliver multi-site audit and research across London
PLAN has contributed to the successful delivery of multiple clinical research studies and audits, both through concepts formed within the PLAN network, and collaboration with other networks and research groups.
If you are interested in taking a leading role in the co-ordination and running of PLAN North Central, please send a 250-word personal statement by 30th November 2017 to the email below and let us know what you can bring and what you hope to gain from your involvement with PLAN. All statements are transparently voted on by your PLAN committee representatives.
I look forward to hearing from you – do come and speak to me if you have any questions!
Clare Morkane, (c.morkane@nhs.net)
(NC PLAN regional lead)