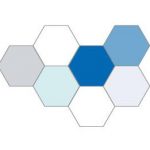 Candidates are invited to apply for our new and exciting post aimed at senior trainees / post-CCT doctors in Anaesthesia/Critical Care Medicine.  Our objective is to develop future leaders in this important emerging field.  We offer a one-year fixed term contract with a start date of August 2023.
Based at University College Hospital, successful candidates will partake in an innovative programme aimed to improve a model of care for high-risk patients contemplating, undergoing and recovering from major surgery.
A key feature of the post is the opportunity to undertake the funded (to £12,000) UCL Perioperative Medicine MSc led by Professor David Walker, which will underpin the academic component of the fellowship.
Find out more: http://uclh.healthjobsuk.com/vacancy/4704726