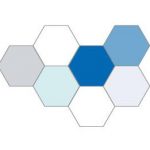 We await GMC ratification for the proposed 2020 RCoA curriculum for CCT in Anaesthesia – the current expectation is that:
Training will be in three stages:
Stage 1 will be three years (four if ACCS)
Stage 2 will be two years, as will Stage three
The changes will start in August 2021 and all trainees should have moved to the new curriculum by August 2023
We anticipate no national ST3 recruitment for August 2021 start, the anticipation is for our current CT1 cohort to transfer to CT3 posts in August 2021.
The following year will be national recruitment for stage 2 posts to start in August 2022
We are making plans to accommodate those trainees who will need an additional year to qualify for the August 2022 stage 2 recruitment due to time out etc but detailed plans not yet cemented until we have confirmed timeline of changes from RCoA.
I am sure that being caught up in this transition period will feel very stressful and frustrating but please rest assured that no trainee will be disadvantaged by the changes and we expect to continue to deliver excellent training opportunities with Central London School of Anaesthesia.
Catherine Shaw
Regional Advisor