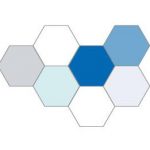 Applications are sought for a fellowship in Ophthalmic Anaesthesia at Moorfields Eye Hospital.
This is a great opportunity to gain experience of all Ophthalmic  subspecialties.
There is an opportunity to become very familiar with TIVA, as well as paediatrics and sedation.
Time is allocated for research or quality improvement projects.
The advert says to start in August 2019, but we are flexible with the start date to suit candidates.
The link to NHS jobs is here:
https://www.jobs.nhs.uk/showvac/1/2/915455282#.XGWGg5CxCkg.email​
Please contact Dr Helen Ahmad, College Tutor.
020 7253 3411 Ext 2026