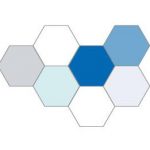 Fellow in Clinical Anaesthesia Moorfields Eye Hospital.
We have just advertised our fellowship in Ophthalmic Anaesthesia at Moorfields.
This is a great opportunity to become familiar with all aspects of Ophthalmic Anaesthesia including eye blocks, TIVA, sedation and paediatrics.
Time is given for research/quality improvement.
The post is usually for 6 months, but can be for 3 up to 12 months by agreement.
Start date negotiable.
The job is advertised on NHS jobs.
 Ref: 273-DC-4978
​If interested please contact Dr Helen Ahmad