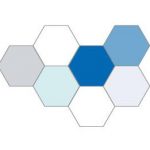 As the situation in London gets more depressing and everyone is now on surge rotas, I have taken the difficult decision to ask the teaching faculty to postpone the NC programme with immediate effect.
We will review this after February half term with a view to restarting in March.
Apologies to all who have already prepared sessions, taken leave, and have given their time to try and deliver the programme.
ARCPs – we will run these with reduced panels as planned on the 14th and 18th January – all in absentia.
Exams – all comms from the RCoA exam department suggest that both primary and final will go ahead as planned.
February rotations – we await final confirmation of the outcome of negotiations between NHS London, NHS employers, the BMA and HEE – we expect a final announcement this week.
Continued thanks to you all for your hard work, dedication, and pragmatism.
Catherine Shaw
Regional Advisor