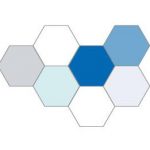 This will come as no surprise but we wanted to let everyone know that we have cancelled Core training teaching for March and April 2020.
​To our AMAZING faculty –
Thanks so much for being part of our teaching faculty. Please keep safe and take care of each other.
To our WONDERFUL trainees –
Rotas and workload will be changing in the coming months and your training won't be as normal. However, much of what you will be doing will be useful training – WBPAs for transfer, non-theatre, emergency work, some management and education stuff etc etc.
Your seniors have your backs! If we can help in anyway then please get in touch. We may not be as prompt as usual but will aim to get back to you as soon as we can!
Take care of yourselves during this time. We are all one big team.
All our very best,
Bindiya and Emilie