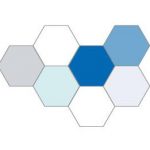 19th November 2018 at
9.30 until 4pm
Duration – All Day  
GRAIL represents renal transplant anaesthetists from all 5 London renal transplant centres.
Anyone interested in renal anaesthesia is welcome, whether or not you have a commitment in renal transplantation. The meeting is free to all and – for consultants –  it was worth 6 CPD points last year. And you get a free lunch.
The provisional programme is:
Mike Shaw  – The High Risk Renal / Cardiac patient from the cardiac anaesthetists perspective.
Cardiologist   – Pre operative investigations and optimisation for renal patients.
Philip Marino – Pulmonary Hypertension and the renal patient.
Dave Cosgrave –  Regional Anaesthesia and the renal patient.
Nik Karydis – Fistulas from the surgeons perspective.
Rhana Zakri – Robotic renal transplants and the process of allocation of kidneys to renal centres.
Benedict Phillips  – Kidney EVNP research.
Samson Ma – Article review.
Patient / Renal Transplant Coordinator- Life after renal transplant.
Edward Hembrow – Clearsight Sponsor Lunchtime talk.
More information from the Grail Eventbrite page
Guy's Hospital – Shermann Centre
Great Maze Pond, London
SE1 9RT