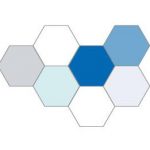 13th May 2019 at
17:30
Duration – Multiple Day(s)  
With the Final FRCA viva exams around the corner, all trainees across the North Central London School are invited to participate in regular mock viva practise held at UCLH.
Every weekday evening from the 13th of May through to the 14th of June consultants from UCH (a number of whom are former or current examiners) will give an hour of their time to conduct one to one mock viva practise.
All sessions will begin at 17:30 and be held in the UCH anaesthetic department seminar room.
If you're intent on participating, then please email anas.zyada@nhs.net expressing your interest and providing your mobile phone number, as a viva club what's app group will be created.
This is an annual viva club, with many trainees in the past stating that it has significantly increased their confidence and knowledge in preparation for their Final FRCA exam. Don't miss this opportunity and sign up!
Anaesthetic Seminar Room
UCLH
Maple House, P3
University College London Hospital
235 Euston Rd
London
NW1 2BU