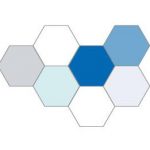 21st November 2018 at
4.30 pm
Duration – Afternoon  
Dear Colleagues and Airway enthusiasts,
Next #AirwayHub will be on the 21st of November at UCLH anaesthetic department, 3rd floor, and it will be themed around "The perioperative journey of 
Head
 and 
Neck
 patients. The invaluable
 multidisciplinary input will come this time from  this time from our colleagues from Head and 
Neck
 Surgery 
Department
. Here is the program:
16.30-17.10: Skills stations: 
Videolaryngoscopes with demonstrations and mannequin practice

Front of 

Neck

 Access,

Aintree Exchange Catheter over LMA

ORSIM
17.10-17:45: 
"Reconstructive surgery in the head and neck patients", Mrs Clare Schilling, Consultant Head and Neck Surgeon UCLH 
17:45-18.00: "Head and Neck Database" Dr Paavan Gorur, Airway Fellow UCLH 
18:00 onwards: Q&A, further demos, drinks and nibbles.
We will be tweeting from account @AirwayHub 
with the #AirwayHub 
and take questions. Follow us!
Please distribute the invitation to your  
colleagues in your 
 departments 
 and schools of anaesthesia.
We are looking forward to seeing you soon!
For #AirwayHub organising committee,
Consultant Anaesthetist, UCLH​
UCLH, Anaesthetic Department 3rd floor Maple Link corridor
235 Euston Road, London
NW1 2BU