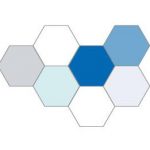 UCLH Critical Care offers the opportunity to participate in a wide range of adult general intensive care and high dependency care. This is a busy 35-bed unit admitting in excess of 3000 patients per year. The Outreach Team is part of the department; senior trainees help in assessment and stabilisation of patients on the wards as part of the outreach team (Patient Emergency Response Resuscitation Team, PERRT). The unit accepts all level 2 and 3 admissions in the Trust, except for patients requiring specialist thoracic or neurosurgery, who are admitted to UCLH at Westmoreland Street or NHNN ITU respectively.
UCLH is the regional centre for the management of complex haematological disorders including TTP and infectious & tropical diseases. We also have the regional Hyper-Acute Stroke Unit, and are a tertiary referral centre for intestinal failure, complex abdominal surgery, bariatric, ENT, maxillofacial and endocrine surgery.
UCLH has a large haematology and oncology unit, including a teenage cancer unit, and so we receive many complex patients from 13 years of age and up, with haematological malignancy,after bone marrow or stem cell transplant and with neutropenic sepsis. The Critical Care Unit itself specialises in the management of complex ventilatory disorders and pioneering medical devices and we look after the full range of critically ill patients in multi-organ failure referred via the Emergency Department and the medical/surgical wards.
The unit offers a wide range of ventilatory support from high level invasive ventilation for ARDS through specialist weaning to non-invasive ventilation.
The Critical Care Unit has a strong research base with close links with the Bloomsbury Institute of Intensive Care Medicine, access to expertise in basic and translational research and an active teaching and audit programme – see below.
The Critical Care Unit has clinical expertise in transthoracic echocardiography for emergency diagnostics and good links with the department of radiology. Trainees are encouraged to seek opportunities to learn basic echo and ultrasound techniques and build logbook numbers; mentors are allocated to support these efforts.
Hospital type
Intensive Care Placement
Address
235 Euston Road London
NW1 2BU
Phone
0203 447 0300
Modules and
Training opportunities 

Opportunity to learn from consultants with a wide range of background specialties (Respiratory Medicine, Acute/General medicine, Emergency medicine, Anaesthesia)
Consultant-led ward rounds twice daily; consultant delivered teaching during ward rounds daily.
Daily communications round with multi-disciplinary input from psychology, physiotherapy, nursing,dietetics and pharmacy
Strong focus on research and innovation (see later)
Quality improvement programme is strong; aim of publication / abstract presentation of projects with trainees working in teams
Strong psychology support program for patients and staff; long-term follow up clinic; UCLH is lead site for a major national NIHR research project to implement Cognitive Behavioural Therapy at the bedside by clinical staff to prevent later PTSD and other psychological adverse outcomes. Trainees
allocated to attend long-term follow-up clinic of ICU survivors
Active clinical trials research group which trainees are able to shadow – see below
Trainees interested in NHS leadership and management may apply for Trust Executive Shadowing Program – this is extremely well-reviewed.
Trainees will be supported in their preparation for the European Diploma of Intensive Care Medicine, and the Fellowship of the Faculty of Intensive Care Medicine examination. We have an excellent working relationship with the anaesthetic department and trainees studying for anaesthesia postgraduate examinations are invited to anaesthetic department exam-based teaching sessions.
We receive trainees from a wide range of background specialties including Core Medicine, ACCS, Anaesthesia, Emergency Medicine, and of course ICM trainees. We also have a number of visitors and Trust grade doctors from all over the world. This contributes to a rich, diverse and flourishing training environment. The feedback we receive from trainees at all stages of their training is consistently very positive.

Educational activities

Daily departmental teaching:
Monday – Academic meeting
Tuesday – Long term ward round
Wednesday – ICU teaching
Thursday - Grand Round
Friday – Journal Club

Clinical Governance – every 2 months
M&M – monthly – all deaths reviewed
Senior staff meeting – senior trainees invited;
every month

Research activities

UCLH Critical Care is the most productive clinical trials centre in the UK; with a dedicated Trials Team, they have run over 20 different studies in the last 4 years. There is an ethos that every patient should have the opportunity to be part of research and as such UCH Critical Care has the highest recruitment rates nationally.
UCLH Critical Care Investigators have been instrumental in most of the major UK trials within the specialty and sit on numerous advisory boards and steering committees. Members of our team are nationally and internationally renowned for their work on sepsis, fluid management, nutrition, monitoring, ARDS, surgical outcomes and psychological outcomes. An increasing amount of work is being performed on biomarkers and innovative uses of data. The range of research ranges from basic science to experimental medicine and drug development work through to epidemiology and health services research. In the last 8 years, 14 European and UK Intensive Care Society research awards and prizes have been won. The work coming out of UCH Critical Care today is very much shaping Critical Care tomorrow.

Rota

Total of 26 junior doctors on 3 different rotas.
Consultant and permanent staff
Najwan Abu Al Saad Consultant in ICM and Anaesthesia QI and Audit Lead, M&M and Datix lead
Geoff Bellingan Medical Director, Professor in Critical Care, UCL; ICU consultant (respiratory physician background) NHS management; research (ARDS – both experimental medicine and clinical trials)
David Brealey Consultant in ICM and Anaesthesia Research (clinical trials lead, big data) Lead for Critical Care Outreach Team
Alice Carter Consultant in ICM and Anaesthesia Training and Education Lead
Jim Down Consultant in ICM and Anaesthesia NHS management, Training and education, (including simulation)
John Goldstone Consultant in ICM Innovation – introduction and implementation of new technologies in ICU
Steve Harris Consultant in ICM and Anaesthesia Research (big data), Journal Club Lead
David Howell Clinical Director, Consultant in ICM and Acute Medicine NHS Management; Research (ARDS and psychological morbidity in critical care)
Niall MacCallum Consultant in ICM and Anaesthesia Research (big data), Innovation Lead, Clinical Lead for Organ Donation for the Trust
Monty Mythen Smiths Professor of Anaesthesia; Honorary Consultant in Anaesthesia and Critical Care. Research (innovation, fluid therapy,surgical outcome, nutrition, psychological outcome in critical care);) Professional/clinical leadership
Mike Patterson Consultant in ICM and Emergency Medicine. Lead for interface with Emergency Services. Trust Sepsis Lead.
Sara Polhill Consultant in ICM and Anaesthesia Paediatrics Lead, PACU lead, Induction lead
Mervyn Singer Professor of Critical Care, (general medicine background); Honorary Consultant, ICM
Research (sepsis, monitoring, clinical trials, cardiovascular stress in critical illness; experimental medicine, research into mitochondrial dysfunction in critical illness)
Rik Thomas Consultant in ICM, Anaesthesia and Pre-Hospital Emergency Medicine, Airway Lead
David Walker Consultant in ICM and Anaesthesia, Honorary Senior Lecturer in Anaesthesia. Perioperative medicine; Lead for UCL MSc. programme in Peri-Operative Medicine
Dorothy Wade Unit Health Psychologist Research into improving psychological outcome in critical care survivors; staff, patient and relative psychological support
John Welch Nurse Consultant Quality improvement; critical care outreach