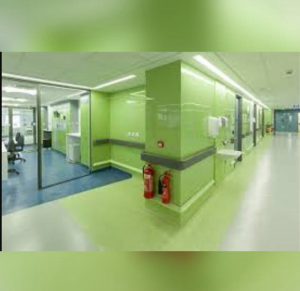 The Royal Free Hospital has a total complement of 34 intensive care beds, all of which can provide a level 3 facility. All medical and surgical specialities with the exception of cardiothoracic and neurosurgery are covered. We have one of the largest HPB services in Europe. The renal unit at the Royal Free provide services for the whole of the North Central sector. Tertiary specialist services include liver transplantation (100 cases last year), complex hepatobiliary surgery, major vascular surgery and infectious diseases. There is a very busy PCI service. All modern treatment modalities are catered for with the exception of ECMO.
Hospital type
Intensive Care Placement
Address
Pond Street
NW3 2QG
Phone
02077940500
Modules and
Training opportunities 

The ICU is recognised by the intercollegiate board for training in Intensive care medicine at all levels- stage1, 2 and 3.

• Comprehensive ward rounds are undertaken at 08:00 and 16:30 hours on a daily basis with bedside teaching. Daily microbiology ward round led by a consultant.
• Weekly Consultant X-ray teaching occurs by Dr Mir and Dr Beal, Consultant Radiologists,
• Weekly MDT meeting for all patients who have over 14 day stay.
• Well supported 24/7 Critical Care Nurse Outreach service to assist with ICU referrals

Research activities

Thursday 13:30 to15:00 - Consultant led with trainee input.
Journal club – Friday 13:30-14:00
Friday 08:00 Radiology teaching by Consultant Radiologist

M & M bi-monthly.
AUDIT x 6/ year
LFG meeting – education 4x/year

Rota

The ICU is a 34 bedded unit split into three pods on the 4th Floor, with a consultant and a number of trainees in each pod. A consultant is on-site from 7.30 am to 9pm, often later and are easily available. An airway trained doctor acts as a 'float registrar', seeing referrals and resuscitating patients and the ward, Cath lab and A&E. There is a dedicated ICU ODP who assists with procedures and also a second float doctor who flexes between the ICU or the wards.

In total the unit has: ICU consultants from a variety of backgrounds who work as full time ICM, or joint with anaesthetics or renal medicine. There are 31 junior doctors on a tiered rota.
We have excellent support from pharmacy, physiotherapy and nursing staff.
Consultant and permanent staff
Dr B. Agarwal Consultant ICM/ Anaesthesia. Regional Chair of the Critical Care Network. Honorary Senior Lecturer, University College London. Lead Appraiser, Urgent Care Division, Royal Free London NHS Foundation Trust. Educational Supervisor.
Dr N. Barnett Consultant ICM/ Anaesthesia. Educational supervisor.
Dr S. Bigham Consultant ICM/ Anaesthesia. College tutor. Educational supervisor. Simulation.
Dr J. Buckley Consultant ICM. Lead for M&M meetings. Educational supervisor.
Dr K. Dhadwal Service Line Lead for ICU. Consultant ICM/Anaesthesia. Lead for Organ donation and Audit. Educational supervisor.
Dr N. Ekbal Consultant ICM and Renal medicine
Dr J. Howard Consultant ICM/Anaesthesia. Regional Advisor ICM, North Thames Central. Deputy Faculty tutor ICM, Educational supervisor. Consultant Rota formulation. Appraiser. Chair of Consultant meeting.
Dr D. Martin Senior Lecturer in ICM/ Anaesthesia (Honorary Consultant).
Dr J. Price Consultant ICM/Anaesthesia. Lead for Trainee Rota, Induction and Undergraduate teaching. Educational supervisor
Dr Y. Rajalingham Consultant ICM/Anaesthesia. QIP lead. Educational supervisor
Dr M. Spiro Consultant ICM/Anaesthesia
Lead HPB and Point of Care testing. Educational supervisor