School News
All items of news - official news as well as user-contributions. Listed chronologically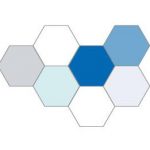 Free meeting (requires registration) on Zoom.
Register here 
10.30-11.15
Changes to the RCoA curriculum
Dr Oli Pratt, Consultant Anaesthetist, Salford Royal NHS FT
11.15-11.45
The Generation Game – why are they so different?
Dr Richard Marks, Consultant Anaesthetist, Royal Free London NHS FT
Learning objectives:
To understand how the attitudes and culture of different generations have evolved and developed, and to understand the way that different generations view the world.
To understand the different cultural and behavioural attitudes of different generations within the workplace and appreciate how an understanding of these differences can avoid conflict.
To understand how patients of different ages/generations behave and expect to be treated.
11.45-12.00
Short break
12.00-12.45
Theme: Catastrophes work and the importance of mentorship in dealing with catastrophes on a personal level
Nancy Redfern
12.45-14.15   
Break for Lunch
Afternoon session:
14.15-15.45
Trainee's Prize Presentations supported by the North West School of Anaesthesia:
 Kaream Dawoud – Detecting anticipated difficult intubations: clinicians' QI survey on current practice and auditing rates of current airway assessment documentation
Thomas Dixon – Introducing short-acting spinal anaesthetics for day-case surgery: a quality improvement project
Danielle Eusuf – The collaboration of deanery educational resources to maintain education during the COVID19 pandemic: the National Teaching Repository
Danielle Eusuf – 'Epidural Training Passport': Development of a structured epidural training programme in a tertiary obstetric unit
Henry Collier – An audit of the management, imaging, analgesia, and operative management of rib fractures in children
Morgan Back – Fresh gas flow during total intravenous anaesthesia: Saving money and the environment?
15.45-16.00
Short Break
16.00-16.30
INVITATIONAL LECTURE  "Teaching and Learning in a Virtual World"
Professor Simon Carley, Professor of Emergency Medicine, Manchester Metropolitan University and a Consultant in adult and paediatric Emergency Medicine at Manchester University NHS FT
Learning objectives:
Understand how the choice of media influences learning outcomes
Be able to optimise online environments for effective learning
Be able to develop interactive online learning events
16.30
Closing comments and end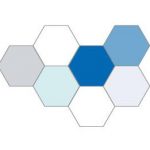 The Centre for Perioperative Care (CPOC) is a cross-organisational, multidisciplinary collaborative between patients and the public, Royal Colleges and similar organisations. CPOC was established in 2019 to facilitate and promote the delivery of high-quality perioperative care; the integrated multidisciplinary management of patients from the moment surgery is contemplated through to full recovery. As such, CPOC is in a unique position to promote holistic and integrated care and provide an opportunity to test innovative models of perioperative management that can be translated to other healthcare initiatives.
CPOC is now inviting applications for a CPOC Fellow.
CPOC Fellowship
CPOC is offering an exciting 12-month Fellowship at 0.5 WTE (approximately 20 hours per week) to provide clinical support and knowledge to the development and delivery of the CPOC strategy.The Fellowship will involve a combination of local working at the appointee's employing Trust/Board and national working with the CPOC leadership.
Application Details
Applicants should submit a CV, supporting statement on their suitability for the role and a one-page letter of support from their Head of Department/line manager. This must include contact details (daytime telephone and email address).
Job Description
The Job Description and Person Specification for this role is available on our website. For more
information or to arrange an informal discussion please contact Sharon Drake, RCoA Director of
Clinical Quality & Research – sdrake@rcoa.ac.uk
Closing date: Sunday 07 March 2021
Interview date: w/c 15 March 2021
Barts Health NHS Trust is pleased to offer a Fellowship in Paediatric Trauma Anaesthesia focusing on the management of complex trauma from time of injury through to recovery and discharge. This is a 1 year clinical research post, based within the paediatric anaesthetic department at the Royal London Hospital, Barts Health. See attached word doc … Read more
Applications are invited for two Clinical Fellows at the Whittington Hospital NHS Trust, to start as soon as possible. These posts would suit candidates with some previous ICU and Acute Specialty experience. Anaesthetics experience is not essential but is desirable. The posts are 0.4WTE research or simulation, 0.6WTE clinical fellow on ITU Research Opportunities There … Read more
RCoA and the World Anaesthesia Society will be running its annual Global Anaesthesia event virtually on Tuesday 16th March.   The event will explore themes around Health Equity and we have a fantastic line up of speakers from across the world, including:  Professor Adrian Gelb, President of the WFSA Dr Carolina Haylock-Loor, Honduras Dr Doreen Mashava, … Read more
Older News....
December 2020
Fellowship in Ophthalmic Anaesthesia, Moorfields Eye Hospital.
March 2020
Fellowship Positions – Middlemore Hospital, Auckland, New Zealand
January 2019
Watch out for phishing e-mails
October 2018
Welcome to the New School Website