Locums and Fellowships
Message board for locums and fellowships available in the School. This list is provided as a service to School members, but neither the website managers nor the School Administrators have endorsed these jobs. Potential applicants must make their own enquiries about educational and contractual matters and satisfy themselves that they are suitable.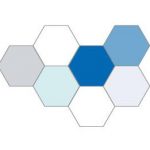 The Centre for Perioperative Care (CPOC) is a cross-organisational, multidisciplinary collaborative between patients and the public, Royal Colleges and similar organisations. CPOC was established in 2019 to facilitate and promote the delivery of high-quality perioperative care; the integrated multidisciplinary management of patients from the moment surgery is contemplated through to full recovery. As such, CPOC is in a unique position to promote holistic and integrated care and provide an opportunity to test innovative models of perioperative management that can be translated to other healthcare initiatives.
CPOC is now inviting applications for a CPOC Fellow.
CPOC Fellowship
CPOC is offering an exciting 12-month Fellowship at 0.5 WTE (approximately 20 hours per week) to provide clinical support and knowledge to the development and delivery of the CPOC strategy.The Fellowship will involve a combination of local working at the appointee's employing Trust/Board and national working with the CPOC leadership.
Application Details
Applicants should submit a CV, supporting statement on their suitability for the role and a one-page letter of support from their Head of Department/line manager. This must include contact details (daytime telephone and email address).
Job Description
The Job Description and Person Specification for this role is available on our website. For more
information or to arrange an informal discussion please contact Sharon Drake, RCoA Director of
Clinical Quality & Research – sdrake@rcoa.ac.uk
Closing date: Sunday 07 March 2021
Interview date: w/c 15 March 2021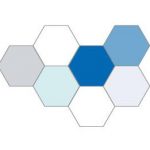 Barts Health NHS Trust is pleased to offer a Fellowship in Paediatric Trauma Anaesthesia focusing on the management of complex trauma from time of injury through to recovery and discharge. This is a 1 year clinical research post, based within the paediatric anaesthetic department at the Royal London Hospital, Barts Health. See attached word doc for JD.
Please note if you are interested in this, OOP applications will need to be in super-quickly!!
Applications are invited for two Clinical Fellows at the Whittington Hospital NHS Trust, to start as soon as possible. These posts would suit candidates with some previous ICU and Acute Specialty experience. Anaesthetics experience is not essential but is desirable. The posts are 0.4WTE research or simulation, 0.6WTE clinical fellow on ITU Research Opportunities There … Read more
Fellowship in Ophthalmic Anaesthesia, Moorfields Eye Hospital.  February 2021 This is an opportunity to gain experience of all aspects of ophthalmic anaesthesia, plenty of experience of TIVA, sedation, local anaesthetic techniques and paediatric ophthalmic anaesthesia. Anyone interested please contact me. helen.ahmad@nhs,net We will take fellows for 3, 6, 9 or 12 months. I will also … Read more
https://careers.countiesmanukau.health.nz/working-here/job/view/CMH20202461 Fellows – Anaesthesia and Pain Medicine, CM Health Middlemore Hospital is a busy 1000 bed facility, servicing a population of 750,000 comprising some of New Zealand's most diverse communities. As a tertiary referral centre for major burns, orthopaedics, plastics (including hands), maxillofacial and general surgery, we are one of the busiest surgical centres in … Read more