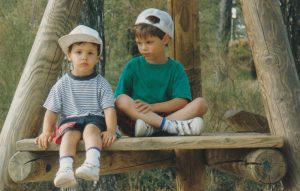 The Central London School of anaesthesia is fully supportive of trainees wishing to work less than full time. Currently we have one of the largest numbers of LTFT trainees of any training school in the country with around 35 LTFT trainees.
The majority of trainees work 70% of full time equivalent, however, it is possible to work between 50-90%.
There are some requirements that must be met to apply to work LTFT.
Category 1 : for those doctors who have a role as a carer for children, health reasons, or another role as carer. These applications are generally approved automatically. A GP letter will be required for applications for health and caring responsibilities other than childcare.
Category 2 : for those doctors who have another reason to apply for LTFT trainees, for example religious reasons, non medical professional development. These applications will need approval from the head of school.
Applications to work LTFT are now made electronically via the London deanery website – link below. We would advise that you should allow ideally 3 months for your application so that approval is completed and that appropriate alterations in your training programme can be made if necessary and hospitals informed.
We have 2 LTFT Training Programme directors within the school: Dr Anna Fowler and Dr Trudi Young. They are available to discuss the application process and implications of working less than full time. For trainees considering applying to work LTFT they like to meet up with trainees to discuss the process. They will be able to support you through this process and remain a point of contact to you while working LTFT, and they work closely with the Training Programme directors to plan rotations.
Within the school we also have LTFT trainee reps that are an excellent point of contact to discuss issues with. You can contact Anna Fowler at Anna.fowler @ nhs.net or you can use the generic email address at LDNANAES.LTFT @ hee.nhs.uk​
Further information and application form can be found on the London deanery website.
https://www.lpmde.ac.uk/training-programme/training-matters/less-than-full-time-training