The Grapevine
News, gossip, chat and other information. All members of the School can contribute to the Grapevine.
Just a reminder that the Pre-finals Airway Teaching for ST3 & ST4 trainees will take place next Wednesday, 11th September 2019 in the Education Centre, 250 Euston Road.
We know that (for some of you) this is the day after the exam, but we promise a day of interesting lectures, small group sessions and practical equipment stations from a group of our airway experts in the North Central School, so please do come along!
Attached is a copy of the programme.
Registration will start at 08:45 and the day starts at 09:00.
If you need any further information, do please contact us.
Elizabeth Cervi & Emilie Hoogenboom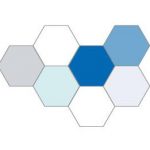 The Bronchoscopy for Intensive Care (BrIC) Course is a multidisciplinary one-day hands-on training bronchoscopy course for those involved in acute care of patients (anaesthetics, intensive care, emergency medicine and acute medicine).  It is designed to improve bronchoscopy skills for a variety of indications, including airway haemorrhage and percutaneous tracheostomy.  The course is predominantly workshop based, with hands-on practice and dedicated bronchoscopy simulator time.  Teaching will be delivered by a highly experienced international faculty and includes the opportunity to test established and new devices.
Booking:
The Bronchoscopy for Intensive Care (BrIC) course can now be booked on Eventbrite:
Remaining 2019 dates:
11th November 2019
Venue:
Chelsea and Westminster Hospital
Cost:
£275 Consultants
£225 Doctors (Non-consultant)
£200 Doctors ST3 or below within Imperial School of Anaesthesia
£150 Nurses
The provisional programme is attached.  Please feel free to forward this email to colleagues who may be interested in attending.
Hope this is helpful and if you have any questions, please don't hesitate to get in touch @ 
Bric.course@gmail.com
The NC POP course is taking place on October 8th 2019 at the Royal Free Hospital. We have been running the course for over 3 years  with great feedback and exam success. Our faculty includes Consultant Anaesthetists (including recent Primary FRCA examiners) and a number of recent candidates. This is an intensive day allowing candidates the opportunity to … Read moreNorth Central Primary OSCE Prep Course (NC POP Course) – 8th October 2019
This will be at 6pm on the 4th September The UCL Centre for Perioperative Medicine and the Central London School of Anaesthesia invites you to join us for the 2019 William Squire Memorial Lecture on the 4 September 2019 at the Wolfson lecture theatre in Queen Square. This year we are delighted to be joined … Read moreCentral London School of Anaesthesia Induction Evening 4th September
Date: Tuesday 5th November 2019 Venue: 4th Floor Old Nursing Home, Simulation Centre, Great Ormond Street Hospital "RCPCH has approved this activity for CPD in accordance with the current RCPCH CPD Guidelines." Come join us….. Enthusiastic & experienced faculty of paediatric anaesthetists and neonatologists Basic and advanced airway skills Small group approach 6 CPD points … Read moreNeonatal Airway Training Course – 5th November 2019
Older News....
June 2019
Evelina Paediatric Anaesthesia Simulation and Workshops Study Day – 2nd September
May 2019
Anaesthesia for Major Surgery- What's new? 10th October
DIARY DATES for the Final FRCA Study days – ST3/4
March 2019
Dates for the diary: Post fellowship study days 2019
December 2018
Diary dates – Final FRCA Study days 2019
November 2018
Vivek Sivaraman – In Memoriam – 29th November