The Grapevine
News, gossip, chat and other information. All members of the School can contribute to the Grapevine.
Some of you will remember Vivek Sivaraman who died suddenly in March 2015 leaving his wife Lucy and four children, as well as a large hole in the worlds of those who knew and worked with him. At Lucy's request and in conjunction with the old Heart Hospital anaesthetic department, we have arranged for a bench to be placed in the quadrangle at St Bartholomew's Hospital which is where many of us feel Vivek would have worked as a consultant.
Lucy would love anyone who knew Viv to come along to the quadrangle at Barts on 29th November at 1800 where we will say a few words of dedication in his memory, followed by some drinks in one of the local pubs.
No need to let us know, just turn up!
Roger and Lucy.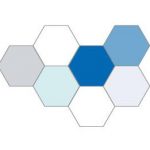 The attached flyer has details of a number of QI courses available from UCLP – contact them directly as per the flyer if you are interested. DK
The details of the next Post-FRCA Training Day is devoted to Regional Analgesia. It is being held on the 30th November from  0830 to 1700 There are 4 workshops during the day Upper Limb Blocks Trunk Blocks Lower Limb Blocks Needling Station The venue is the Education Academy, The Royal London Hospital, Turner Street, London. … Read morePost-FRCA Training Day 30th November – Regional Analgesia
Dear All the exams department is looking for 4 trainee volunteers to help make a new video for the finals candidates. The college will cover expenses and give lunch etc Is there anyone out there who might be free? Monday 12th November 09:30 to 16:00 at RCoA Churchill House Let me know if interested and … Read moreTraining video opportunity – calling all willing post FRCA trainees!
FAO: ALL PRE-FINALS TRAINEES Round 5 of the North Central Thames Final FRCA SAQ Writers Club is due to commence on 14th October 2018, over 21 weeks. This is a free school-wide initiative to help final FRCA exam candidates prepare for the SAQ component of the written exam in March 2019. The primary aim of … Read moreFinal FRCA Written March 2019 – Exam Preparation Aid
Older News....
October 2018
Mandatory ANTS (non-technical skills) course