The Grapevine
News, gossip, chat and other information. All members of the School can contribute to the Grapevine.
An opportunity for anaesthetic trainees – a face to face simulation course exploring the core principles of safe transfer medicine practice.
Limited spaces available – booking through http://training.ucheducationcentre.org/home/viewcourse/583/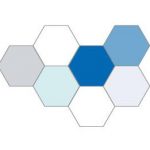 You are invited to submit an abstract for e-presentation at the virtual Patient Safety in Perioperative Practice meeting hosted by the royal college.  deadline has been extended until 7th of February now.
Four abstracts will be selected by a panel to present their poster orally and have the opportunity to win a prize.  A trainee must be the lead author.
The judges would like abstracts to fall into one (or more) of the following themes:
Safety innovation
Safety training for the MDT
Patient safety for trainees
The future of patient safety
Patient safety in the era of COVID
The closing date for entries is midnight on Monday 7 February 2022
https://rcoa.ac.uk/events/patient-safety-perioperative-practice-1#l-event__tabs-tab-3
Dear trainees http://training.ucheducationcentre.org/home/viewcourse/567/ We have 2 dates for the SAFE Airway /DART simulation course coming up early next year Jan 19 (Wednesday) March 16 (Wednesday) Link to apply is above. Essentially aimed at ST5-7's (but we have been known to occasionally accommodate ST3/4s to make up numbers if the course is not over-subscribed) Please book … Read more
See the poster below and the following link for more info: https://www.apagbi.org.uk/professionals/education-and-training/paediatric-anaesthesia-tutorial-series
This free course is specifically designed to enable trainee anaesthetists (ST3+) to refresh and develop their skills and knowledge when dealing with critically unwell children and infants. The course is delivered by an expert multidisciplinary faculty of paediatric anaesthetists, paediatricians (medical and A&E), paediatric intensivists and specialist nursing staff. Our next course is taking place … Read more
Older News....
October 2021
Final FRCA Writers Club
The Gasman's Shanty
September 2021
UCLH Critical care /perioperative medicine research seminars
January 2019
Watch out for phishing e-mails