The Grapevine
News, gossip, chat and other information. All members of the School can contribute to the Grapevine.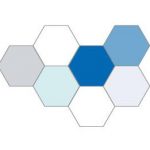 Here are the dates for the Final FRCA (ST3/4) study days for the next few months.
14/10/19 – ICU. To be held at UCH from 09:30-16:00. Venue to be confirmed later this week.
28/11/19 – Peri-operative anaesthesia. Venue and times TBC
29/1/20 – Obstetric Anaesthesia. RFH 08.30-16.15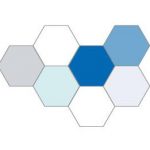 This FREE one day conference is for all London Anaesthetic & ICM trainees. With attendance encompassing the brand new CT1 to the almost consultant post-CCT fellow it is an opportunity to hear about the exciting, the topical and the innovative from the best and brightest across Anaesthesia and the NHS.
This event will also include the ST3+ Recruitment Event where those thinking of applying for ST3 posts can hear the tips and tricks from those that they will meet at interview!
Book your space at https://lasepgmdeevents.hee.nhs.uk/events/specialty-conferences/eaf3b9b7-61e9-4fa5-91ab-363f41fd7ad4
Free coffee, free lunch and a day away from work.  What's not to love!
Interested in anaesthesia for renal transplantation?! Join us at the AAGBI on Wednesday 27 November for this year's GRAiL (Group of Renal Anaesthetists in London) meeting which has now morphed into a national meeting with a view to creating a National Renal Transplant Association. The programme covers many of the aspects of renal transplant anaesthesia … Read moreAAGBI Renal Transplant Anaesthesia Meeting, 27th November
FAO Trainees preparing for Final Written FRCA Round 7 of the now well established North Central Thames Final FRCA SAQ club will commence on 14th October. Please register your interest at FRCASAQS@gmail.com before 12th October How does the FRCASAQS work? At the start of every week, a number of carefully selected college SAQs will be … Read moreFinal FRCA SAQ Club for March 2020 Exam
The Bronchoscopy for Intensive Care (BrIC) Course is a multidisciplinary one-day hands-on training bronchoscopy course for those involved in acute care of patients (anaesthetics, intensive care, emergency medicine and acute medicine).  It is designed to improve bronchoscopy skills for a variety of indications, including airway haemorrhage and percutaneous tracheostomy.  The course is predominantly workshop based, … Read moreBronchoscopy for Intensive Care and Acute Care (BrIC-BrAC) Course – 11th November 2019
Older News....
August 2019
North Central Primary OSCE Prep Course (NC POP Course) – 8th October 2019
Neonatal Airway Training Course – 5th November 2019
May 2019
Anaesthesia for Major Surgery- What's new? 10th October
DIARY DATES for the Final FRCA Study days – ST3/4
March 2019
Dates for the diary: Post fellowship study days 2019
December 2018
Diary dates – Final FRCA Study days 2019