The Grapevine
News, gossip, chat and other information. All members of the School can contribute to the Grapevine.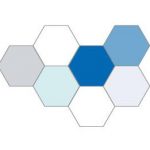 Dear all,
Sadly, in view of these unprecedented current events, we will be suspending all regional training days (so Core/Final FRCA and post-fellowship) from now until June, when the situation can be reviewed. I have emailed this out as well, but please can you all help to spread the word to ensure that everyone is made aware in a timely fashion?
We still have your backs, and if you need support at any point, then PLEASE feel free to speak up – to whoever you feel comfortable doing so, or contact any of us as per the contacts below.
Kate (katesherratt@nhs.net)
Bindiya (bindiya.varma@nhs.net)
Emilie (e.hoogenboom@nhs.net)
Ciara(ciara.donohue@nhs.net)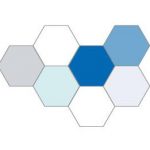 This will come as no surprise but we wanted to let everyone know that we have cancelled Core training teaching for March and April 2020.
​To our AMAZING faculty –
Thanks so much for being part of our teaching faculty. Please keep safe and take care of each other.
To our WONDERFUL trainees –
Rotas and workload will be changing in the coming months and your training won't be as normal. However, much of what you will be doing will be useful training – WBPAs for transfer, non-theatre, emergency work, some management and education stuff etc etc.
Your seniors have your backs! If we can help in anyway then please get in touch. We may not be as prompt as usual but will aim to get back to you as soon as we can!
Take care of yourselves during this time. We are all one big team.
All our very best,
Bindiya and Emilie
Due to uncertainty around the COVID pandemic and a need to protect our trainees and workforce, the planned post FRCA neuroanaesthesia study day has been cancelled on Friday 27th March. We will try and keep you updated about future dates as we know more and will endeavour to deliver your teaching as and when it … Read more CANCELLED – Post FRCA Study Day 'Neuroanaesthesia' Friday 27th March – CANCELLED
Date and time Fri 15 May 2020 from 8:00am to 5:00pm Location Royal Society of Medicine Organised by Anaesthesia, Head and Neck Anaesthesia Group This meeting will focus on specific areas of interest or controversy within head and neck anaesthesia, and address areas of current debate within the field in an interactive manner led and presented by national and international … Read more A Masterclass in Head & Neck Anaesthesia 2020 (Friday 15th May)
This intensive 1 day course returns, with two OSCE cycles and in course feedback from examiners. Two seminars on difficult topics including Anatomy and Physics to hone your skills. Consultant examiners, to give an authentic exam experience. Excellent feedback from past candidates. Course Organisers: Dr Sarah Chieveley-Williams and Dr Claire Frith-Keyes Date: Monday 11th May … Read more UCLH Primary OSCE Course May 2020
Older News....
February 2020
Primary SOE Course April 2020
January 2020
Becoming a Consultant – 12th Feb, UCLH
November 2019
Airway Matters