The Grapevine
News, gossip, chat and other information. All members of the School can contribute to the Grapevine.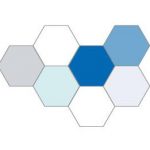 Happy New Year to you all! We hope you had a good one.
Now that we are in the New Year, the time for the February Novice Course is fast approaching.
We are looking for faculty (ideally post FRCA trainees and Consultants) who would be able to join us on one or more of the following dates for all/part of the day:
| | | |
| --- | --- | --- |
| 14th February 2019 | Introduction to Anaesthesia | Medical Library, Royal Free Hospital |
| 22nd February 2019 | Airway & Basic Regional Anaesthesia | Sheila Sherlock Education Centre, RFH |
| 28th February 2019 | Pharmacology, Basic Paediatric Anaesthesia & Emergency scenarios | Sheila Sherlock Education Centre, RFH |
| 8th March 2019 | Anaesthesia for Emergencies | Sheila Sherlock Education Centre, RFH |
This would be to deliver some small group teaching or a short lecture.
It is usually good fun and a great chance to meet some of the new trainees.
If you are interested or know someone who might be, please e-mail elizabeth.cervi@doctors.org.uk
Thanks again,
Elizabeth & Bindiya
Wishing you all a very Merry Xmas and a peaceful and Happy New Year.
Are you starting your Anaesthetic rotation in February 2019? If so, we would like to invite you to sign up for the Introduction to Anaesthesia Course (AKA The Novice Course)! This course is mandatory for all 'Novices' to Anaesthesia; including ACCS and ICM Trainees who are training in our departments. The programme covers the Initial Assessment of Competencies (IAC) taken … Read moreIntroduction to Anaesthesia Course AKA 'The Novice Course' February 2019
Here are the dates and topics for the Final FRCA study days for 2019. Add them to your diary and come and join us! January 16th  – Obstetrics, RFH February 14th – Cardiothoracics I, St Bart's Hospital March 14th – Cardiothoracics II, St Bart's Hospital April, date TBC – Paediatrics, UCH May 15th – OneBrain … Read moreDiary dates – Final FRCA Study days 2019
Some of you will remember Vivek Sivaraman who died suddenly in March 2015 leaving his wife Lucy and four children, as well as a large hole in the worlds of those who knew and worked with him. At Lucy's request and in conjunction with the old Heart Hospital anaesthetic department, we have arranged for a … Read moreVivek Sivaraman – In Memoriam – 29th November
Older News....
November 2018
UCLP QI training opportunities
October 2018
Mandatory ANTS (non-technical skills) course