The Grapevine
News, gossip, chat and other information. All members of the School can contribute to the Grapevine.
One day simulation course for anaesthetic trainees, focusing on the management of intra-operative complications specific to children with cardiac disease. Delivered by an expert faculty of paediatric anaesthetists and simulation educators.
Book through the following link:
14th July 2021
08:30 – 16:30
Great Ormond Street Hospital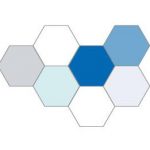 Trainees aiming to sit the Final FRCA written exam in September 2021 are invited to join the 4th cycle of the East London Writers' Club which will be kicking off in a couple of weeks! Weekly CRQ questions will be sent out which will cover recent BJA Ed articles, previous CRQ exam topics and the RCoA curriculum. These will then be followed by 'model answers' a week later. The club will run for 16 weeks and is free of charge.
For more information or to register your interest, please drop us an email at: ELwritersclub@outlook.com.
Dear Colleague, I have been working with some wonderful professional coaches since the onset of the pandemic when I found myself in a non-patient facing role. As a core team they have gathered a vast network of experienced highly qualified coaches all of whom are enthused and committed to providing free coaching support to frontline … Read more
We have just heard from a trainee that he has had an e-mail purporting to be from the Royal Free ICU trainee rota – this is a scam. Please exercise caution when entering you e-mail details into any websites and ensure they are genuine before doing so. if in any doubt, contact the departments … Read more