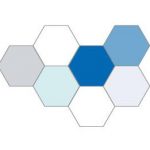 12th November 2018 at
3pm
Duration – Afternoon  
Please come along  to the next Block of The Week session…
Date: Monday 12th November 3-4pm
Place: Seminar room as usual.
Topic: Interscalene & Supraclavicular blocks
Facilitator: Dr Megan Smith
Please find the information sheets attached.
Here are links to some good videos of the blocks:
Interscalene:
https://www.ra-uk.org/index.php/block-videos/video/interscalene-block-ultrasound-guided-in-plane
Supraclavicular:
https://www.youtube.com/watch?v=by28CWp-H-o
For those interested in more detail here is a link to a very interesting ASRA PBL discussion on interscalene blocks:
https://www.asra.com/news/176/problem-based-learning-discussion-pbld-p
and as always the NYSORA site is also an excellent resource.
Royal Free Anaesthetics teaching room
Royal Free Hospital
Pond Street
London
NW3 2QG