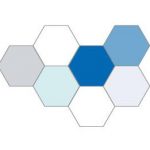 Royal Free Hospital
Address
Pond Street
Postcode
NW3 2QG
Description
The Royal Free Hospital Medical Library is situated on the ground floor of the Royal Free Hospital.
If entering the hospital from the UCL Medical School entrance, enter the hospital and take the first corridor on the left. The Royal Free Library entrance is on your left, just after the ladies' toilets.
If entering via the hospital main entrance on Pond Street, follow the sign to 'Main departments', turning right into the corridor. You will pass the Sir William Wells Atrium on your right. Continue straight ahead; the Royal Free Library entrance is on the main corridor, on the right hand side.