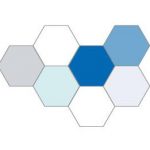 All Anaesthetic trainees must complete the equivalent of 9 month's training in Intensive Care Medicine; 3 months each at core, intermediate and higher levels.
Core Level
At core level; the ICM block will be in the CT2 year, which is delivered in a DGH.
For ACCS trainees, the training programme includes 6 months in ICM in the CT2 year.
Intermediate and Higher
Intermediate and higher ICM is delivered at UCH, Royal Free or Royal London Hospitals.
For more details of this area of the curriculum, please see annex F of the curriculum for CCT in an-aesthesia on the RCoA website.
The three centres for intermediate and higher level ICM training offer exciting and varied training opportunities:
UCLH – specialises in major head and neck cancer services, haematological pathologies and ma-jor robotic cancer surgery in addition to supporting the inpatient wards, emergency department and theatre complex. The obstetric unit supports parturients with major complex co-morbidities which also require level 2 and level 3 care.
Royal Free – in addition to supporting the inpatient wards, emergency department and theatre complex. This unit provides preoperative care to liver and renal transplant patients.
Royal London – in addition to supporting the inpatient wards and theatre complex, this unit pro-vides preoperative care to the major trauma patients admitted via the major trauma network.
Dual CCT with Intensive Care Medicine
Trainees wishing to pursue a dual CCT with ICM will need to apply to the ICM programme sequentially after starting ST3 in anaesthesia.   If successful, the ICM and anaesthetic TPDs will then liaise with the trainee and each other to deliver a suitable training programme.
All hospitals in North London contribute to the ICM training scheme and put details of their ITU on the FICM website which is updated every year. The scheme is Pan London and trainees can choose where they go dependent on their requirements.  London has excellent facilities including  liver, ECMO, good neuro, paediatrics and transplant ICM experience.
There are regional training days organised by the RAs and some of my colleagues organise a FICM revision exam course twice / year in London.
More details are available at https://www.ficm.ac.uk/training-examinations/trainees