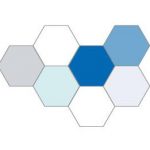 Vivek Sivaraman was an academic trainee in anaesthesia within the Central London School of Anaesthesia who sadly passed away in 2015. The memorial prizes named in his honour, have been established to celebrate trainees undertaking academic activity.
Categories
Research
Education
Quality Improvement
Eligibility:
A North Thames School anaesthesia, critical care or ACCS trainee, or a medical student working in hospitals within the North Thames School, must be the first author. Collaborative efforts, particularly across hospitals, are encouraged.
Abstracts should be no longer than 400 words and follow the following format:
Research (original research, including systematic reviews and scoping reviews)
Introduction
Method
Research
Discussion

Education (e.g. course delivery, online training, books or other education/training materials)
Background
Method
Outcome
Impact
 
Quality Improvement
Problem
Background
Measurement
Design
Strategy
Results
Conclusion
Abstracts should be sent via email to Sarah Hayden at s.hayden@ucl.ac.uk The deadline for abstracts is 9am on the 26th August 2019.
Winners will be announced at the William Squire Lecture on the 4 September 2019 at The Wolfson lecture theatre, National Hospital for Neurology and Neurosurgery, Queen Square.