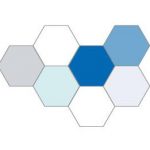 UCLH Critical care /perioperative medicine research seminars
Are you interested in critical care medicine research?
UCLH is one of the leading intensive care research hubs in the UK. We have a very diverse research portfolio with work ranging from basic science, clinical trials, informatics, and epidemiology.
Come and join us for our monthly seminars to hear about the exciting projects currently running and opportunities to get involved!
First Meeting: 16th September at 5:30 PM
A show case of the major research activities in the department to get a flavour of the work currently being done. Future sessions will have more focused themes
Confirmed speakers: Professor Mervyn Singer , Professor Ramani Moonesinghe, Dr Dave Brealey , Dr Steve Harris , Dr Nish Arulkumaran
Face to face option: Anaesthetic office, maple link corridor ,3rd floor UCLH,
Wine and nibbles will be available
Teams option: Topic: UCLH critical care research seminars
https://teams.microsoft.com/l/meetup-join/19%3a792e4009e3c54a14924ca7c712e4e4f4%40thread.tacv2/1631134348550?context=%7b%22Tid%22%3a%2237c354b2-85b0-47f5-b222-07b48d774ee3%22%2c%22Oid%22%3a%22566a6593-ad25-4e21-8e48-5c04a22c93c8%22%7d
Any enquires please email
Riaz Aziz : Riaz.aziz1@nhs.net
Francis Rryckaert : francis.ryckaert@nhs.net