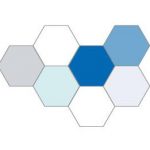 https://www.jobs.nhs.uk/xi/vacancy/?vac_ref=915692076
UCLH: 2020 Clinical Fellowships
These posts provide an exciting opportunity to join our progressive and innovative department. We have several areas of expertise and we can offer Clinical Fellowships with interest in
Regional Anaesthesia                          supervised by Dr Sim West
Airway                                                  supervised by Dr Simon Clarke
Perioperative Medicine                      supervised by Dr Abi Whiteman
Thoracic Anaesthesia                          supervised by Dr Emilie Hoogenboom
Upper GI Anaesthesia                         supervised by Dr Maria Koutra
Obstetric Anaesthesia                         supervised by Dr Sam Bampoe
Each post will involve sessions in areas of interest of the successful candidate, others of a general or flexible nature and EWTD compliant out of hours commitment (1:8 or 1:9 on call rota).
We are renowned for our research and innovation, but we recognise that our success comes from a department which is supportive and cohesive, providing excellent standards of care, where all members have an equal standing.
We combine a prolific academic activity (we have 4 professors in our department; Monty Mythen, Ramani Moonesinghe, David Walker and Kevin Fong) with a wide and varied clinical practice: we provide approximately 400 programmed service activities on a weekly basis, as a regional cancer centre and tertiary referral centre we have a challenging and complex workload. Our labour ward delivers 6000 babies a year and has an interest in high risk medical patients including GUCH. Our US guided regional block room, the first in the country, provides high quality analgesia and is a hub for education and research.
The clinical fellowship is open to all post-fellowship or equivalent anaesthetic trainees but it is equally suited to candidates in possession of a Certificate of Completion of Specialist Training who wish to gain further clinical and research experience before taking up a consultant post. Participation in research, teaching or audit is expected. There will normally be a half day a week dedicated to research or study. In order for the applicant to count 'out of programme' time spent here towards their CCST, the applicant must gain prospective approval from their training body.