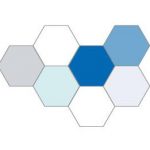 Dear All
Brilliant work to date – thank you all for stepping up to the plate so well. Please ensure that you self care and talk to your team / seniors / local wellbeing teams if you are getting overwhelmed.
Remember the three C's:
Control what you can
Cope with what you can't
Concentrate on what counts
HEE and ANRO have confirmed that ST3 recruitment for August will be done based on your self scoring – details to follow.
We currently do not have firm plans regarding ARCPs and August rotations but I will let you know as soon as we have news from HEE.
Keep well everyone
Kind regards
Catherine Shaw