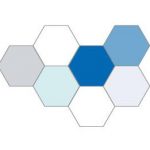 The UCL(H) Clinical Fellowship in Perioperative Medicine
This popular programme recruits 15 fellows (divided between Aug. & Feb.)  to a 1-year fellowship, designed to train the future leaders in Perioperative Care.  The programme is designed to link with the UCL MSc, which fellows are fully funded to undertake in conjunction with clinical training.  Fellows will run 2 busy post-anaesthetic care units, working under the direction of a Perioperative Medicine Consultant and with a multi-disciplinary team caring for patients contemplating, undergoing and recovering from surgery.
Successful applicants will become involved early in the patient journey, engaging with an active bench to bedside Prehabilitation programme, Surgery School, shared-decision making clinics, CPET & echocardiography training and much more.  Fellows will join a Geriatrician to assess emergency surgical admissions at the 'front door' and follow them post-operatively until hospital discharge. Learn and practice QI methods, prepare your MSc dissertation while walking the patient journey and take advantage of generous amounts of personal professional development time to grow a rich portfolio of clinical and academic experiences.
All fellows will benefit from an active weekly education programme led by POM consultants and other guest speakers.
Applications are about to open for the remaining job in Feb and Aug 2023 .  Contact Professor David walker for further information: d.walker@ucl.ac.uk