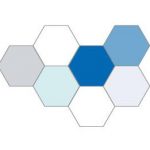 Please see attached details of the Barts and London School One Year Fellowship in Perioperative Medicine involving 6 months at the Royal London Hospital (in-training post) and 6 months at the Royal Marsden Hospital (out of programme training – OOPT).
There are two available posts commencing from August 2020 until August 2021.
For more details please read the attached fellowship job descriptions which also contain details regarding both Trusts.
If you wish to apply please email me, Lucy Hamer (lucy.hamer4@nhs.net), with a covering letter and an up to date copy of your curriculum vitae. The closing date for applicants is Monday, 25th November.
For any further details regarding this post please contact members from the list at the end of the attached job description, alternatively feel free to contact either Dr Mevan Gooneratne or Dr Neil McDonald.