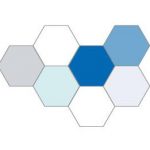 Applications are invited for the following subspecialty clinical fellowship posts at Charing Cross Hospital, Imperial College Healthcare NHS Trust:
Neuroanaesthesia
Regional anaesthesia
Posts are available from November 2018 and February 2019.
These fellowship posts are ideally suited to senior trainees ST5 and above as well as candidates who are post-CCT looking to round off their experience prior to securing a consultant post. These posts could be considered OOPE/T or stand-alone 12 months or combined with 6 months general anaesthesia. Each sub-specialty fellowship will have a dedicated clinical supervisor overseeing clinical experience and projects. The post-holder will spend the majority of their clinical lists within their dedicated sub-specialty (further information in job descriptions). Fellows will have opportunities to participate in the weekly teaching program within the department for trainees. Additionally, fellows will have one academic day a week dedicated to research/ audit/ quality improvement/ educational activities and be encouraged to complete their projects and present their work at national or international meetings during the year.
Full details on each fellowship post are available on the following links:
Neuroanaesthesia: https://www.jobs.nhs.uk/xi/vacancy/88ea504eb131a2885acc471e1a37db62/?vac_ref=915211472
Regional anaesthesia: https://www.jobs.nhs.uk/xi/vacancy/3125830531a71977cf1c59e673b2f636/?vac_ref=915211480
Closing date for applications: 11 September 2018
For any queries regarding these fellowships, please contact Dr Colleen Woo by email at colleen.woo@nhs.net