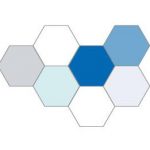 There was a meeting of the School Executive this week – some of the issues that came out were:-
1/ ARCP's will go ahead in absentia from the week commencing 15th June. The school have said they will be lenient with completion of units of training. CUT forms can now be accepted without the requisite number of workplace based assessments for that unit as long as it is felt that the trainee has achieved competence in that unit. The only exceptions are initial assessment of anaesthetic competency and the initial assessment of obstetric competency, where all WBPA's are required.
2/ Multi source feedback is not required for this years ARCP
3/ Rotations:
The plan is to rotate in August to the hospital that you were expecting to move to in August.
There will be a group of new novices. We will send them a welcome e mail and explain that gaining competencies will be harder than in previous years.
4/ ICU sign off for intermediate and higher Trainees. WBPA's and CUT forms can be signed for any ICU done in COVID times. However you will still have to do your planned ICU placement even if you have it signed off.
5/ Leave.
Annual leave. Health Education England have said trainees will not be able to carry leave over between different Trusts. We are seeking clarification on moves between hospitals in the same Trust. But if you are moving to a new trust then you won't be able to. If leave cannot be carried over those leave days will be paid. We have asked for the process on claiming this to be provided.
Study leave. Cannot be carried over.
6/ ST3 recruitment. February ST3 recruitment in 2021 will proceed with trainees allowed to apply with only the first part of the primary. The school will be flexible with providing placements if people can't achieve exam competencies as a result of COVID.