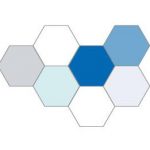 Dear All
The RCoA e-portfolio will close in August 2019 and from August this year the new life long learning platform takes it's place.
Those entering CT1, ST3 and ST5 at the August click date 2018 will be the first to transfer.
Everyone else goes over in February 2019.
PLEASE save your current portfolios by following the download instructions on your "view portfolio" page.
You must upload important certificates (IAC, IACOA, CLTC, ILTCT)to your new platform, plus records of ARCP outcomes. Don't upload your whole current e-portfolio, just make sure it's saved somewhere safe!