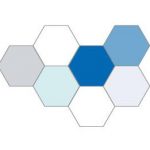 RCoA and the World Anaesthesia Society will be running its annual Global Anaesthesia event virtually on Tuesday 16th March. 
 The event will explore themes around Health Equity and we have a fantastic line up of speakers from across the world, including: 
Professor Adrian Gelb, President of the WFSA
Dr Carolina Haylock-Loor, Honduras
Dr Doreen Mashava, Registrar, CANECSA
Dr Rodney Mitchell, ANZCA
Dr Michelle White, UK
Dr Darmuid O'Donovan, Northern Ireland
Dr Wangui Thang'a, Kenya 
We are currently offering a 25% discount for delegates booking onto the event.  In addition, we are inviting delegates from Low and Middle Income Countries to attend the event free of charge.  These individuals can get the booking code by emailing global@rcoa.ac.uk and confirming their full name and country of residence.
 The programme and booking information can be found at:  https://www.rcoa.ac.uk/events/global-anaesthesia-towards-health-equity-0#l-event__tabs-tab-0