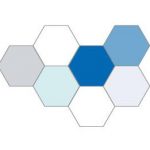 Obstetric Anaesthesia and Perioperative Medicine Research Fellowship 
Partnership HCA Healthcare UK and University College London Hospital
Full-time 1 year fixed term appointment – commencing Summer / Autumn 2022
£70,000-80,000 pa + funded bench fees.
This is a unique and exciting opportunity for a post-FRCA trainee who wishes to develop their clinical skills and experience of clinical research in obstetric anaesthesia and whilst also gaining clinical experience and a higher qualification in perioperative Medicine from a world-leading university in partnership with HCA international, a global leader in healthcare.
University College London Hospitals NHS Foundation Trust (UCLH) is a national centre of excellence for perioperative medicine. This 12-month post will allow extensive exposure to anaesthetic clinical, research and educational practice in a busy tertiary referral obstetric unit with >7000 deliveries each year and also the Princess Grace Hospital.
Our obstetric unit at UCLH is a tertiary referral centre for patients with high-risk obstetric conditions, with neurological, cardiac disease and abnormal invasive placenta amongst the frequent comorbidities managed. They have been running successful research-based fellowships and clinical obstetric advanced training for many years, with fellows going on to work within this sub-speciality area.
Obstetric Research
As the Research Fellow, you will have the advantage of dedicated research time each week to commit to projects under the supervision of Dr Sarah Ciechanowicz, Dr Peter Odor and Dr Sam Bampoe who are consultants with expertise in obstetric clinical and non-clinical research. We encourage post-holders to develop their own projects, but with the opportunity to be supervised with new and existing studies. We will support you to present your work at international conferences such as the OAA and SOAP, with the aim to achieve publication in peer-reviewed journals.
Perioperative Medicine
Fellows will be able to develop their specialist skillset by working closely with the Perioperative Medicine Team at UCLH and The Princess Grace Hospital under the supervision of Professor David Walker. Fellows will have the opportunity to complete a postgraduate certificate (PGCert) in Perioperative Medicine and University College London, a global top-ten university, at no cost.
Fellows will have the unique opportunity to merge their skills in perioperative medicine and obstetric anaesthesia by engaging in projects that traverse both subspecialties, for example enhanced recovery after obstetric surgery. Fellows can participate in clinical perioperative medicine activities for example cardiopulmonary exercise testing, shared decision making clinics and the UCLH emergency laparotomy ward round.
Clinical work
Clinical commitments will consist of one day per week (24 hrs) on call a Resident Doctor for the 9-bed private ICU at The Princess Grace Hospital. This ICU receives a predominantly post-operative surgical patient population and the fellow would have an important role in the perioperative care of these patients.  Fellows will also have one training day shift (07:45 – 17:30) per week on UCLH labour ward to gain advanced clinical obstetric experience.
For this role you will need
Doctors will need; GMC and License to Practice in the UK
Currently practising Senior Trainee/post-CCT Anaesthetist. Have FRCA, or equivalent.
Knowledge and experience of, Clinical Governance Frameworks, Clinical Audit, data collection and Clinical Research.
In additionally, desirably higher or advanced obstetric training.
To apply please contact s.bampoe@ucl.ac.uk
LINK TO FULL ADVERT ON BMJ CAREERS:
https://www.bmj.com/careers/job/157674/obstetric-anaesthesia-and-perioperative-medicine-research-fellowship-/