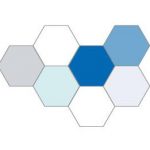 Are YOU interested in joining the

PLAN

Committee?!
The Pan-London Audit and Research Network (PLAN) are looking to recruit 2 interested trainees from NC to the PLAN Committee. The role will require time, communication skills, creativity, and most of all enthusiasm. There are currently four PLAN Committee Meetings annually, and a multitude of projects that we are running and planning to run. To find out more about PLAN, please visit www.uk-plan.net or contact us directly (see contacts below).
Welcome
PLAN
– A collaborative approach to deliver trainee-led multi-site audit and research across London. Follow us @PeriopResearch or contact us to sign up to our …
If you are interested in taking a leading role in the co-ordination and running of PLAN North Central, please send us a roughly 250-word personal statement by 31st  August 2019 (to one/all of the emails below) and let us know what you can bring and what you hope to gain from your involvement with PLAN. All statements are transparently voted on by your PLAN committee representatives.
We look forward to hearing from you,
Clare Morkane (c.morkane@nhs.net)
Leo Bowen (leonorabowen@nhs.net)
Julia Benham-Hermetz (jbenham-hermetz@nhs.net)
Jez Fabes (jfabes@doctors.org.uk)
(NC PLAN regional leads)