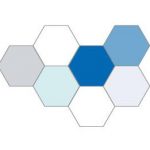 Are you starting your Anaesthetic rotation in February 2019? If so, we would like to invite you to sign up for the Introduction to Anaesthesia Course (AKA The Novice Course)!
This course is mandatory for all 'Novices' to Anaesthesia; including ACCS and ICM Trainees who are training in our departments.
The programme covers the Initial Assessment of Competencies (IAC) taken from the RCoA CCT in Anaesthetics curriculum – Basic Level Training (Annex B), with a few additional sessions deemed relevant to this early stage of training. These competencies are also required to be signed off by ACCS and ICM trainees and are included in the relevant specialty training curriculum documents.
The course is designed to get everyone to an equivalent baseline to feel more prepared clinically. There will be some topics which we do not cover, but by teaching you the basics you will have something to build upon during your theatre sessions.
There will be 4 face to face days (February) and 1 simulation day (April & May). Sessions will be led by either Consultants or Senior Registrars and are designed to be interactive!
| | | |
| --- | --- | --- |
| 14th February 2019 | Introduction to Anaesthesia | Medical Library, Royal Free Hospital |
| 22nd February 2019 | Airway & Basic Paediatric Anaesthesia | Sheila Sherlock Education Centre, RFH |
| 28th February 2019 | Pharmacology, Regional Anaesthesia & Emergency scenarios | Sheila Sherlock Education Centre, RFH |
| 8th March 2019 | Anaesthesia for Emergencies | Sheila Sherlock Education Centre, RFH |
The course fees are £250 which will be deducted directly from your study budget (for all trainee groups). Please sign up by emailing schoolofanaesthesia@nhs.net . In addition, please let the departments which you are working in know that you will be attending.
If you have any specific questions then please get in touch with Dr Bindiya Varma (bindiya.varma@nhs.net) and Dr Elizabeth Cervi (elizabeth.cervi@nhs.net) or via the NC school email  (schoolofanaesthesia@nhs.net).
We look forward to meeting you all soon!
Bindiya and Elizabeth