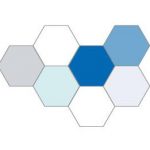 Fellowship in Ophthalmic Anaesthesia, Moorfields Eye Hospital. 
February 2021
This is an opportunity to gain experience of all aspects of ophthalmic anaesthesia, plenty of experience of TIVA, sedation, local anaesthetic techniques and paediatric ophthalmic anaesthesia.
Anyone interested please contact me.
helen.ahmad@nhs,net
We will take fellows for 3, 6, 9 or 12 months.
I will also shortly be advertising for future fellows so if anyone is interested in a future date, please also contact me.
Best wishes
Helen
Dr Helen Ahmad
Consultant Anaesthetist
Moorfields Eye Hospital