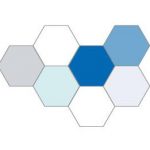 FAO Higher Trainees
Looking to recruit an interested ST5+ post-FRCA trainee to join the trainee committee as Higher school representative from November 2020. I am currently in role but going on OOPE for 12 months and it would be best to have someone in rotation. I will help with transition so the next rep can quickly get in position before the next school meeting in December.
Role includes:
o Provide a point of liaison to trainees in rotation
o Assist in resolution of contentious local training-related issues with School leads
o Liaise with trainee group about new changes to learning (i.e. new curriculum, covid changes, teaching)
o Attend 3-4x yearly School meetings with trainee leads to provide in-rotation feedback (currently on Zoom)
o Assist with coordination/advertisement of post-FRCA teaching
o Liaise with other London School representatives on pan-London issues/HEE matters
If you are interested or would like more information, please email Steve Howey (Higher Rep): sjhowey@gmail.com by 18th October with a short summary of why you're interested. In event of multiple applicants, we will aim to poll current trainee reps to try have a new rep in place for Nov 1.